Looking for the perfect motorcycle gifts for dad? You've come to the right place. With countless options available, it can be challenging to find that special something for the motorcycle-loving dad in your life. Don't worry, we've got you covered with some fantastic gift ideas that are sure to impress.
Motorcycle gifts for dad can range from apparel and accessories to gadgets and gear. Whether it's a holiday, birthday, or simply a day to celebrate your father, these motorcycle-themed presents will undoubtedly express your appreciation for everything he does. From functional riding gear to stylish accessories, there's a perfect option for every dad who loves hitting the open road on his two-wheeled machine.
Motorcycle Gear Considerations
When searching for the perfect motorcycle gifts for dad, it's important to consider various aspects of motorcycle gear. Not only will this help you choose a thoughtful and valuable gift, but it will also ensure that the gear is safe, comfortable, and suitable for your dad's specific riding needs. In this section, we'll discuss crucial factors such as helmet selection, gloves, and cycle gear quality.
Safety should always be your top priority when selecting a helmet as a present. A high-quality helmet will provide your dad optimal protection on the road. Look for helmets with DOT or Snell certification, which ensure they meet strict safety standards. Along with safety, a proper fit is crucial. Keep in mind that helmet-sizing can vary among different brands, so make sure to get the correct measurements of your dad's head circumference and take note of any preferences he may have regarding the helmet's shape, style, or color.
Gloves are another essential element of motorcycle gear to consider. They not only improve grip and control but also protect the rider's hands from potential injuries or harsh weather conditions. When choosing gloves as a gift for your dad, pay attention to fit, comfort, and material. Look for gloves made of durable materials, such as leather or textile, and consider breathability, specifically for warmer climates or seasons. Also, check if the gloves have adequate padding and reinforced areas for added protection.
Finally, consider the overall quality of cycle gear – including jackets, pants, and boots – when shopping for motorcycle gifts for dad. These items should provide both safety and comfort while riding. Factors to look for include adequate protection, ventilation options, adjustability, and weather resistance. It's also important to keep dad's riding style and preferences in mind – whether he prefers cruiser, sport, or touring gear, make sure the chosen items cater to his needs.
By keeping these considerations in mind, you can confidently select the perfect motorcycle gear gift for your dad, ensuring it's both useful and appreciated. Remember, quality gear is not only a thoughtful present but also a crucial investment in your dad's safety and comfort on the road.
Main Gear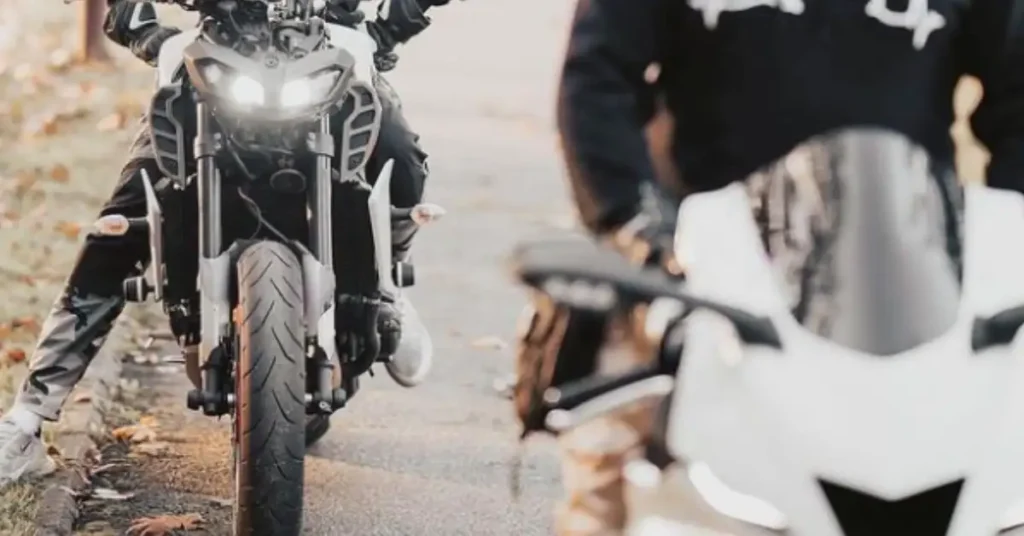 Finding the perfect motorcycle gifts for dad can be challenging, but the most important aspect to consider is safety. High-quality gear such as helmets and gloves should always be prioritized. In this section, we will discuss the importance of helmets and gloves for motorcyclists and why they make great gifts for dads who love riding.
Importance of Helmets and Gloves
Helmets and gloves are essential safety gear for every motorcyclist. They not only offer protection but also enhance the riding experience by offering better grip, comfort, and control. Let's dive deeper into why these two items are fundamental for every rider.
Helmets: A high-quality helmet is crucial for protecting the head during an accident, reducing the risk of serious injuries or fatalities. Helmets come in various styles, materials, and sizes, fitting every rider's needs and preferences. When choosing a helmet for dad, consider features like comfort, ventilation, visibility, and overall safety rating.
Gloves: Similar to helmets, gloves are an essential safety gear for motorcyclists. They protect the hands from injuries in case of an accident and provide better grip and control of the motorcycle. Gloves also offer protection from weather elements like rain, wind, and cold, ensuring a comfortable riding experience. Different materials, styles, and insulation levels are available to suit various riding conditions and preferences.
Pro Tip:

When selecting a gift for your motorcycle-loving dad, it's crucial to consider his specific riding style and needs. Take note of the type of bike he owns, his preferred riding conditions (such as weather and terrain), and any accessories or gear he may need or want. Whether it's high-quality protective gear, customized accessories, or tools for bike maintenance, tailoring the gift to enhance his riding experience will show that you've put thought into it.
Motorcycle Tools and Maintenance
Looking for the perfect motorcycle gifts for dad? In this section, we'll explore various tools and maintenance items that would make any motorcycle rider's day. These thoughtful gifts will not only bring a smile to your dad's face but also serve as practical additions to his toolbox.
Toolkit: A comprehensive motorcycle toolkit is an essential gift for any rider. Look for a compact toolkit that includes a variety of sizes of wrenches, sockets, screwdrivers, pliers, and more. This will help your dad tackle any task, from basic maintenance to more advanced repairs. A sturdy, well-organized case is a bonus.
Battery Charger and Maintainer: Help your dad keep his motorcycle's battery in top condition with a NOCO Genius 2 Battery Charger and Conditioner. This smart charger detects the battery's charge level and automatically adjusts to keep it at an optimal level, prolonging the life of the battery.
Cleaning Supplies: Good motorcycle hygiene is important for ensuring the longevity and performance of your dad's ride. Present him with a bundle of cleaning supplies, such as microfiber cloths, brushes, and specialized motorcycle cleaners. This will make it easier to keep his bike looking pristine and running smoothly.
Chain Lube and Cleaning Kit: Proper chain maintenance is crucial for a smooth, safe ride. A dedicated chain cleaning kit and high-quality chain lube can help your dad keep his motorcycle chain free of dirt and debris, reducing wear and tear on the sprockets and ensuring optimal performance.
Tire Pressure Gauge: Proper tire pressure is essential for a safe and comfortable ride. A reliable, easy-to-read tire pressure gauge is a great addition to your dad's list of motorcycle gifts. Choose a gauge with a built-in air release valve for added convenience.
Some more creative Ideas:
Motorcycle Jacket: A high-quality, stylish jacket that provides both protection and comfort during rides.
Bluetooth Helmet Communicator: Keep your dad connected with other riders through this helmet communication system.
Custom Motorcycle Keychain: Personalized with his bike's make and model.
Motorcycle Cover: Protect his bike from the elements with a durable, weather-resistant cover.
GPS Navigation System: Ensure he never gets lost on the open road with a motorcycle-specific GPS.
Riding Boots: Comfortable, protective boots designed for long rides.
Windshield Phone Mount: Securely mount his smartphone for easy navigation and music control.
Custom Motorcycle Art: Commission a painting or artwork of his bike to hang in the garage.
Motorcycle Camping Gear: Lightweight camping equipment for motorcycle camping adventures.
Heated Gear: Keep him warm during colder rides with heated gloves, vests, or socks.
Motorcycle-themed Watch: A stylish timepiece inspired by his love for bikes.
Helmet Camera: Capture his rides with a high-quality helmet-mounted camera.
Motorcycle Maintenance Book: A guidebook to help him with DIY motorcycle maintenance.
Motorcycle Magazine Subscription: A subscription to a popular motorcycle magazine.
Throttle Rocker: A device that reduces hand fatigue during long rides.
Motorcycle Track Day Experience: A chance for him to ride on a professional race track.
Custom Motorcycle Seat: Upgrade his bike's seat for enhanced comfort on extended rides.
Shopping for Motorcycle Gifts for Dad Online
Finding the perfect motorcycle gifts for dad can be a fun and rewarding experience. With a plethora of options available online, you are sure to find something special for the motorcycle enthusiast in your life. Let's dive into some ideas for shopping for motorcycle gifts online.
Etsy is an excellent platform for unique and personalized gift ideas. There, you can find a variety of Motorcycle Dad Gifts to suit all budgets and preferences. For instance, you could choose a father-son motorcycle-themed t-shirt set or a quirky hat with a fun motorcycle slogan. Etsy often offers promotions such as free shipping or discounted prices that make your shopping experience even more convenient and budget-friendly.
As you browse, consider the interests and passions of your dad. If he's into vintage motorcycles or adventures, perhaps a themed poster or a helmet with a particular design would catch his eye. For a more practical approach, you can opt for motorbike accessories, gear, or tools that he'll appreciate in his day-to-day rides.
Online shops like Amazon also provide a wide range of motorcycle gifts for dad. From tumbler travel mugs with biker themes to funny and endearing motorcycle-related apparel, there's something for every dad out there. Make sure to take advantage of any promotions or free shipping options that these online retailers offer to maximize your savings.
Remember to check the product reviews and ratings before making your purchase. This way, you can ensure the quality and suitability of your chosen gift. Additionally, it helps to know the return policies of the online store in case the item doesn't meet your expectations or requires an exchange.
Supporting Small Businesses and Entrepreneurs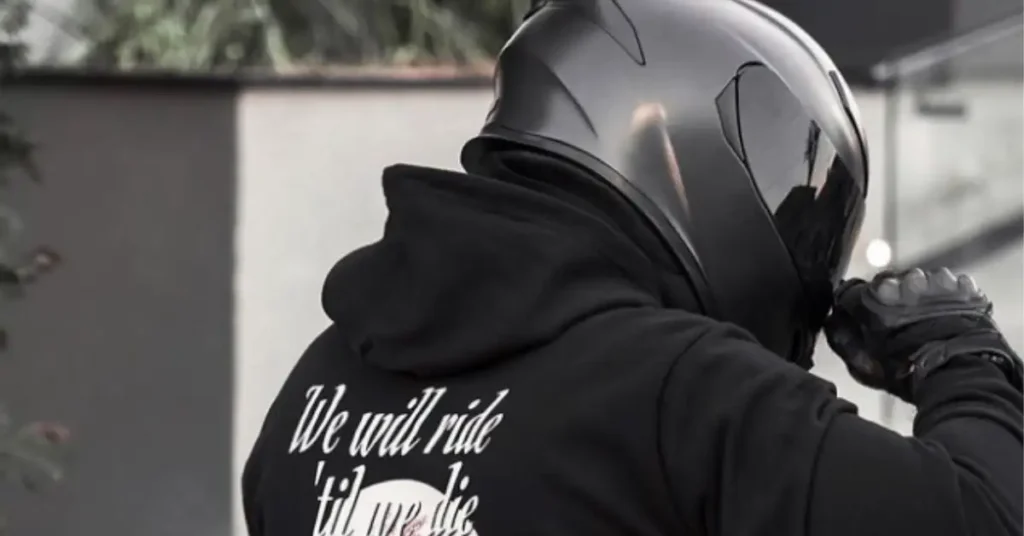 Searching for the perfect motorcycle gifts for dad can be a great opportunity to not only find unique items but also support creative entrepreneurs and small businesses. One of the best ways to do this is by shopping on Etsy, a global marketplace that allows sellers to showcase their handmade and vintage products.
By choosing to buy from Etsy, you're not just getting one-of-a-kind motorcycle gifts tailored to your dad's interests; you're actually helping to grow the small businesses of talented creators. These sellers put their heart and soul into their work, and your purchases directly support their passions and livelihoods.
Moreover, the Etsy marketplace encourages creativity and innovation, as sellers strive to create unique pieces that stand out among the competition. This aspect makes shopping on Etsy not only enjoyable but a discovery process, as you can find exclusive items that have been carefully crafted with attention to detail.
As a customer, it's fulfilling to know that while searching for motorcycle gifts for dad, you're playing an essential role in supporting the dreams and aspirations of small entrepreneurs. The connection between the buyer and seller is enhanced through personalized communication and potentially custom-made orders. This relationship adds value to your overall shopping experience.
My Personal Opinion
In my personal opinion, when it comes to Motorcycle Gifts for Dad, it's all about understanding his unique style and preferences. Without a doubt, finding that one accessory or piece of gear that resonates with his love for riding can make a world of difference. So, if you're on the hunt for the perfect gift, consider what makes him tick as a rider and go from there. From safety gear to personalized accessories, the options are endless, and it's all about making his motorcycle journeys even more enjoyable. Remember, it's the thought and effort that count the most:
FAQ
What do you put on a motorcycle for good luck?
Guardian bells refer to the small, beautifully-crafted bells hung on every motorcycle to shoo gremlins and evil spirits away and bring about good luck. They comprise numerous materials, such as copper, brass, and pewter.
Is there a bad luck color for motorcycles?
Green Bikes are Bad Luck
For a long time, riders considered green a terrible color for motorcycles. If you rode a green bike, it was believed, you were more likely to crash and die. Since nobody likes to do either of those things, motorcycle makers found green was an extremely unpopular color.
Why do bikers wear black?
Since a rider's clothing can accumulate a lot of dirt, debris, and grease, black is often selected because it is more resistant to staining. Furthermore, many riders wear black because most motorcycle gear is made of black leather.
If you liked this blog article about the topic: Motorcycle Gifts for Dad, don't forget to leave us a comment down below and follow us on Pinterest for the latest updates.