Looking for the perfect whiskey gifts for dad, especially for Father's Day or his birthday? You've come to the right place. We know how important it is to make your dad feel special and appreciated, and what better way than with something he enjoys – a good quality whiskey gift!
In this article, we will explore various unique and thoughtful whiskey gift ideas that will put a smile on your dad's face. From personalized glassware to whiskey tasting experiences, we've got you covered with options that are perfect for Father's Day or any other special occasion. So sit back, relax, and let's dive into the world of whiskey gifts that your dad will cherish.
Understanding Whiskey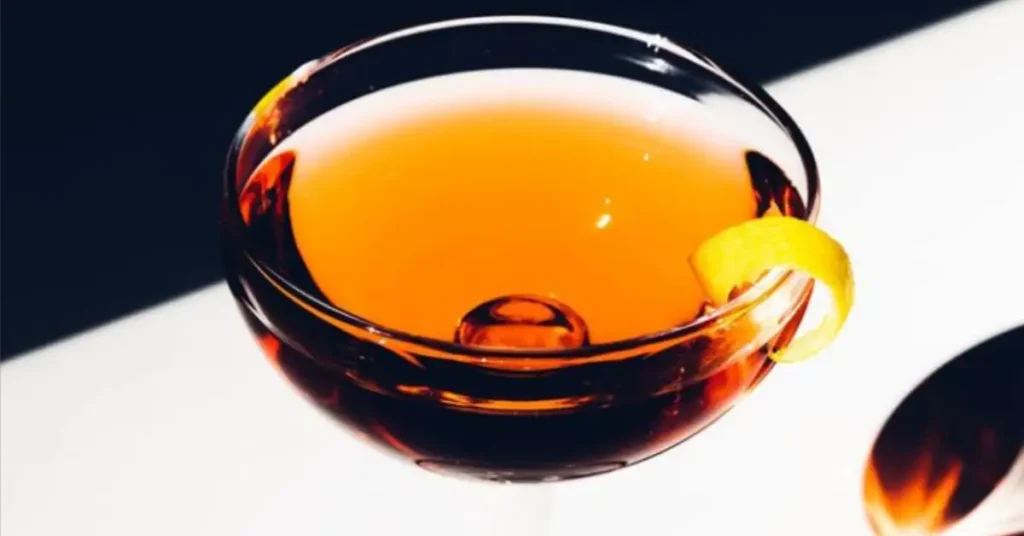 When looking for the perfect whiskey gifts for dad, it's essential to understand the types of whiskey he enjoys. In this section, we'll delve into the distinct world of whiskey, focusing on three main types: Bourbon, Scotch, and Rye.
Bourbon
Bourbon is an American-style whiskey made primarily from corn. It must be distilled with at least 51% corn and aged in new, charred oak barrels. This process gives bourbon its signature sweetness and rich, caramel flavor. Some popular bourbon brands for whiskey lovers include Buffalo Trace, Maker's Mark, and Woodford Reserve.
Bourbon can be enjoyed neat, on the rocks, or in cocktails like the classic Old Fashioned or Whiskey Sour. If your dad is a fan of bourbon, consider gifting him a premium bottle or an interactive whiskey tasting set.
Scotch
Scotch is a type of whiskey originating from Scotland, known for its complex flavors and smoky aroma. It must be made from malted barley and aged in oak barrels for at least three years. There are six regions in Scotland that produce scotch, each with its unique characteristics.
Well-aged scotch is highly sought after, as the aging process imparts even more depth and richness to the flavors. Some top scotch brands include The Macallan, Glenlivet, and Ardbeg. If you know that your father loves Scotch, think about gifting him a rare or well-aged bottle, or perhaps a whiskey tasting experience.
Rye
Rye whiskey, like bourbon, is primarily an American creation. It is made from at least 51% rye grain and aged in charred oak barrels. The rye imparts a spicier and more robust flavor profile compared to bourbon and scotch, with notes of pepper, cinnamon, and sometimes even a hint of fruity sweetness.
Famous rye whiskey brands include Bulleit, High West, and WhistlePig. Rye can be enjoyed straight or mixed into cocktails such as the Manhattan or the Sazerac. For the dad who enjoys rye whiskey, consider a unique whiskey gift set or a personalized rye whiskey decanter.
Unique Whiskey Gifts
If you're looking for the perfect whiskey gift for your dad, then look no further! This gift guide covers several unique whiskey gifts for dad that he will surely love. From personalized items to unforgettable selections, there is something for every whiskey-loving father.
Personalized Gifts
I think, one way to make a gift extra special is to personalize it. A custom whiskey glass with your dad's name, an inspiring quote, or even a funny message will be something he can cherish for years to come. Another personalized item to consider is an engraved whiskey decanter with his initials or a special message. These gifts will make your dad feel truly appreciated and recognized for his love of whiskey.
Whiskey Stones
Does your dad prefer his whiskey chilled but not diluted? Whiskey stones are the perfect solution. These small stones are made from materials like soapstone or stainless steel, and they can be frozen and then added to a drink to maintain its temperature without watering it down. They make for a convenient and practical gift that your dad will find very useful.
Expensive Bottle Selections
If you want to go all out for your dad, consider surprising him with an expensive bottle of whiskey from his favorite distillery or an exclusive limited edition that he may have never tried before. This kind of gift shows your thoughtfulness and appreciation for his taste in whiskey, making it an unforgettable present.
Whiskey Decanter
A stylish whiskey decanter isn't just a vessel for holding and pouring whiskey – it's also a piece of art. A beautifully crafted decanter will enhance the overall whiskey-drinking experience and elevate your dad's home bar. There are many elegant designs to choose from, so you're sure to find one that matches his taste and complements his whiskey collection.
Special Whiskey Gifts for Dad
Whiskey, with its rich and complex flavors, embodies the essence of relaxation and celebration – making it an ideal choice for honoring the man who has been there for you through thick and thin.
Whether your dad is an experienced whiskey connoisseur or just beginning to explore the world of spirits, there's a whiskey gift that's sure to warm his heart. Here are a few ideas to consider:
Premium Single Malt Scotch: Elevate his whiskey collection with a bottle of single malt Scotch. These are known for their exceptional quality and unique regional characteristics. From the smoky peat of Islay to the rich sherry notes of Speyside, there's a Scotch for every palate.
Bourbon Sampler Set: If your dad enjoys the sweet and robust flavors of bourbon, consider gifting him a bourbon sampler set. These sets often include a variety of bourbons from different distilleries, allowing him to explore a range of flavors and styles.
Whiskey Books: If your dad is a whiskey enthusiast who enjoys learning about the history and production of this spirit, consider a well-written whiskey book. There are many engaging titles that delve into the world of whiskey, its origins, and tasting techniques.
Whiskey Tasting Experience: Go the extra mile by arranging a whiskey tasting experience for Dad. Many distilleries offer tours and tastings, and some even allow you to create a custom whiskey blend.
Whiskey-Infused Foods: Explore a variety of whiskey-infused gourmet treats, from chocolates and sauces to smoked meats and marinades. These can add a delightful twist to Dad's culinary adventures.
Choosing Whiskey Gifts Online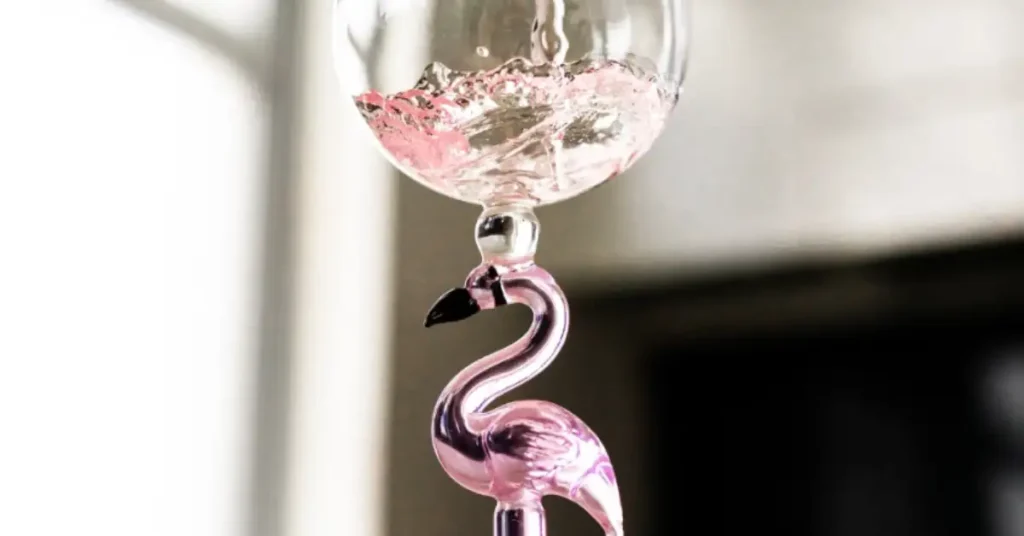 Are you looking for the perfect whiskey gifts for dad? Don't worry, shopping online offers a variety of options to find that unique gift he'll appreciate. In this section, we'll explore the Etsy shop experience and discuss free shipping options to help make your online shopping experience enjoyable.
Etsy Shop Experience
Etsy is a global marketplace known for connecting creative entrepreneurs with customers looking for special goods. As you browse through the platform, you'll find a plethora of handmade, vintage treasures, craft supplies, and digital items. Many of these products are created by small businesses, giving you the opportunity to support local artisans while finding the perfect whiskey gift for dad.
Shopping for whiskey gifts on Etsy allows you to discover unique, handmade pieces that will make your father feel special. Make sure to read the Etsy sellers' reviews and check out their shipping policies on the listing page to ensure you're making a well-informed decision.
Free Shipping Options
Who doesn't love free shipping? As you navigate through the world of online shopping, keep your eyes peeled for sellers who offer free shipping on their whiskey gifts. Some shops might have a certain order threshold to qualify for free shipping, while others may offer it without any limitations. This can save you money and add extra value to your purchase, leaving you with more to spend on dad's thoughtful gift.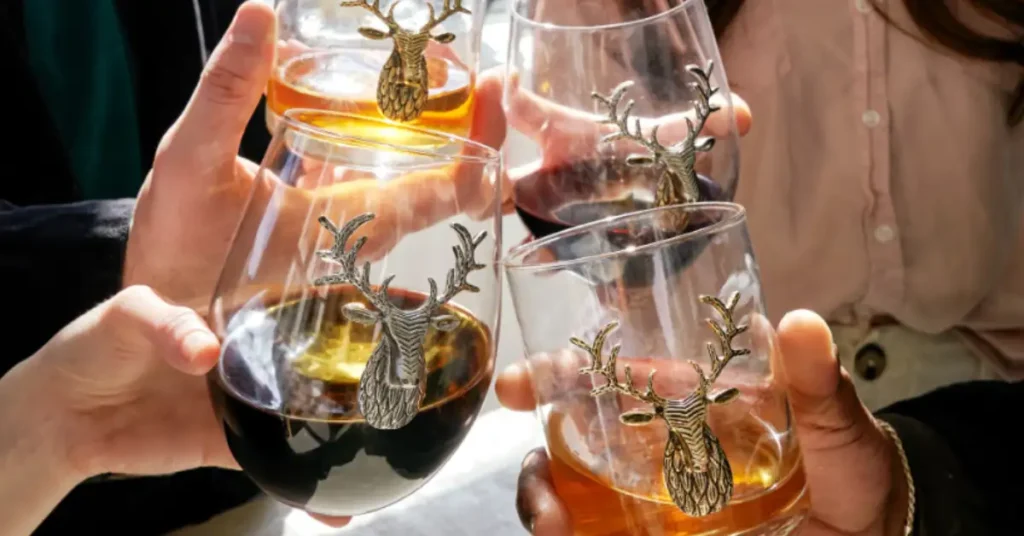 My Personal Opinion
In my opinion, I believe that whiskey possesses a unique charm that transcends mere liquid refreshment. It's a spirit that embodies tradition, craftsmanship, and a rich history. As I reflect on whiskey, I can't help but think about the countless moments it has enriched in my life.
I've always found whiskey to be more than just a drink; it's a conversation starter, a companion for contemplation, and a bridge to connect with others. Pouring a glass of fine whiskey, whether for myself or to share with friends and loved ones, is a ritual that holds a special place in my heart. The clink of glasses, the aroma of aged oak, and the warmth of the first sip are all part of an experience that is deeply personal and meaningful.
In my view, the world of whiskey is a vast and diverse landscape. Each bottle tells a story, whether it's the smoky allure of a peaty Scotch, the sweet embrace of a bourbon, or the complexity of a well-aged single malt. Exploring the nuances of whiskey is like embarking on a sensory journey, where every note and flavor is a revelation waiting to be discovered.
FAQ
Is it OK to gift whiskey?
Giving someone whiskey as a gift is a popular idea for events like Christmas, birthdays, or even special occasions. There's nothing quite like a bottle of vintage whiskey to celebrate a 21st birthday, or to provide some celebratory fuel for individuals in their 30s, 40s, and beyond.
Is a bottle of whiskey a good birthday gift?
For drinkers, a good bottle of whisk(e)y makes a great gift for any occasion. But with so many options across a wide range of styles, flavors, and prices, it can be a bit of a challenge to pair the right expression with the right person. If you're struggling with choosing the perfect bottle, we've got you covered.
Is whiskey a good gift for boyfriend?
A man who loves whiskey is a man to keep around. Your boyfriend is no exception as whiskey is his favorite drink for when he's hanging out with friends. Help him have more fun with friends by getting him the best gift he's ever gotten: a personalized whiskey stones and shot glasses set.
How do you pick a whiskey gift?
This advice has additional pointers, however, if you know someone has a penchant for whiskey or Scotch, or perhaps if they have a preference for old-vintage Bordeaux wine, then cater to those specific varietals and categories.
Which country whisky is the best?
World whiskies. Scotland is the biggest producer of whisky in the world, and has been for at least 100 years. But while Scotland is synonymous with whisky, it isn't the only country to produce it. Others, such as the USA, Ireland and Japan, also have long, proud traditions of whisky-making.
If you liked this blog article about the topic: Whiskey Gifts for Dad, don't forget to leave us a comment down below to tell us about your experience.