Choosing the perfect gifts for vet students can be a delightful task. After all, these ambitious learners dedicate their time and energy to helping animals, and showing them appreciation is important. As you embark on your search, consider gifts that not only celebrate their passion for veterinary medicine, but also offer a unique touch.
In this article, we'll explore some thoughtful and creative gift ideas that would surely impress the veterinary students in your life. From practical items to help them in their studies, to fun and quirky accessories that showcase their love for animals, we've got you covered. So let's dive in and make your gift shopping a breeze!
Understanding the Vet Student's World
I believe, finding the perfect gifts for vet students can be a bit tricky if you're not familiar with their daily lives and challenges. Vet students dedicate long hours to their studies, working with a variety of animals, and tirelessly helping their patients. World Veterinary Day celebrates their efforts and achievements each year.
As a vet student, your world revolves around learning veterinary medicine, mastering specialized skills, and understanding diverse species, like dogs and other pets. It's not just about treating patients, but also building trust with pet owners and advocating for animal welfare. From classroom sessions to hands-on experiences at clinics and hospitals, your journey as a veterinary student is an exciting and demanding one.
In the midst of all this, it's essential to have some comfort and convenience in your life. That's where thoughtful gifts come in, for example, gifts that combine practicality with a touch of personalization. A quality pair of scrubs or coveralls, for instance, can make long shifts in the clinic more comfortable. Add an embroidered name or message, and it becomes a special reminder that someone cares.
Another great gift idea for a vet student is a durable thermos, considering the long hours you spend studying and attending lectures. Caffeine is often your fuel, and having an insulated portable mug ensures that your much-needed beverage stays hot and ready for consumption.
The Perfect Gift Selection
Finding the ideal gifts for vet students can sometimes be challenging. However, with a little thought and effort, you can choose the perfect present that reflects their passion and dedication to veterinary medicine. In this section, we'll explore some of the best gift ideas that will surely bring a smile to any vet student's face.
Many vet students appreciate practical and functional gifts to assist them in their daily routines. Scrubs and coveralls, which can be embroidered for a personalized touch, are essential clothing items every vet student needs. Additionally, an insulated thermos to keep their caffeine fix close at hand is always a welcome gift.
If your vet student loves dogs, consider gifting them a funny canine-themed makeup bag that can double as a carry-all pouch for their veterinary tools. Another dog-related gift idea is a custom digital print featuring a favorite breed that can brighten up their study or relaxation space.
With Christmas approaching, a thoughtful and festive gift could be a veterinarian-themed bookmark, perfect for keeping their place in textbooks or study materials. Another heartwarming idea would be a personalized ornament featuring a pet or animal motif, showcasing their love for furry friends.
An unforgettable veterinarian gift could be a logbook or journal specifically designed for students in the field of veterinary medicine. These logbooks not only help them keep track of case notes and study materials, but they can also serve as keepsakes throughout their educational journey.
I wanted to become a veterinarian, but they wouldn't let me work on unicorns.

Unknown
Popular Gifts for Vet Students
Searching for the perfect gifts for vet students can be a fun and fulfilling challenge. In this section, we will explore popular gift items in three categories: Unique Medical Tools, Comfort Wear, and Inspiring Decorative Pieces. These thoughtful gifts are sure to bring a smile to their faces and aid them in their journey through veterinary school.
Unique Medical Tools
One thing that vet students can never have too many of are well-crafted, unique medical tools. These items make life easier for them and can be excellent conversation starters amongst classmates.
Veterinary ballpoint pen: A stylish, functional, and personalized pen designed specifically for veterinary students. They'll appreciate having a high-quality writing instrument on hand during their studies.
Stethoscope: A high-quality stethoscope is an essential tool for any aspiring veterinarian. Look for one with superior acoustic performance and comfortable ear tips, perfect for long days of listening to animal heartbeats.
Suture practice kit: All vet students need lots of practice with suturing. Consider a well-rounded suture practice kit that includes a variety of sutures, needles, and a suturing pad for mastering their technique.
Comfort Wear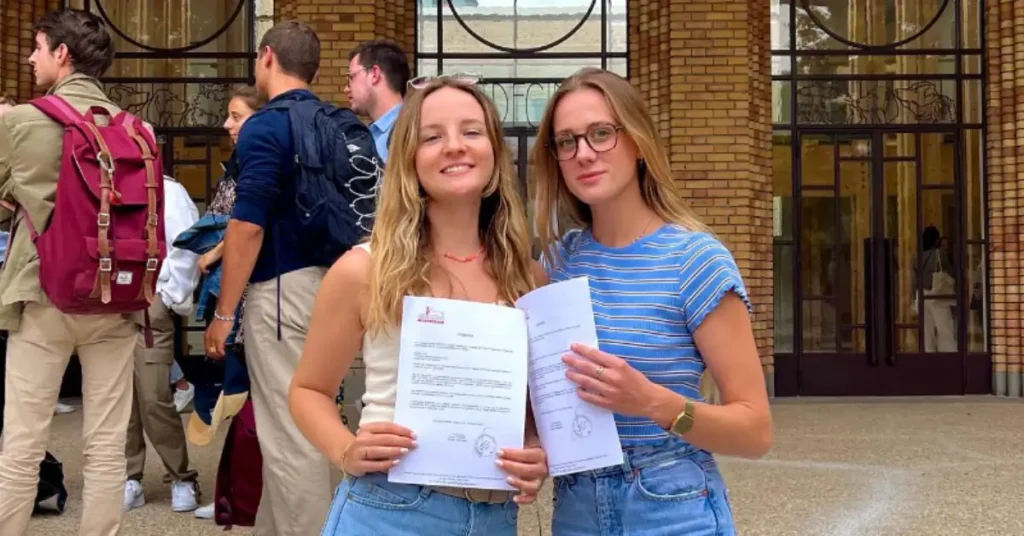 Veterinary school can be demanding, and having comfortable, durable clothing and accessories can make a big difference for students.
Sneakers: A good pair of sneakers is essential for vet students who will be spending long hours on their feet. Opt for a pair with excellent arch support, cushioning, and a slip-resistant sole.
Cotton tote bag: A spacious and sturdy cotton tote bag is perfect for carrying books, supplies, and snacks to and from classes. Choose a design that reflects their passion for veterinary medicine or opt for a personalized touch.
Vet-themed clothing: From t-shirts and hoodies to socks and scrubs, vet-themed clothing makes for a fun, practical gift. Choose items adorned with witty sayings, cute animal illustrations, or a professional-looking veterinary logo.
Inspiring Decorative Pieces
Creating a cozy and inspiring space is important for studying and relaxation. Here are some decorative gift ideas for vet students' living spaces:
Scented soy candles: Help them unwind after a long day with a soothing scented soy candle. Choose a scent that promotes relaxation, such as lavender or vanilla. If you can find candles with vet-themed packaging, that would be even better!
Motivational wall art: Eye-catching wall art featuring motivational quotes, veterinary symbols, or beautiful animal images can add a personal touch to their study space. It will serve as a constant reminder of their passion and dedication to animal care.
Coffee mugs and tumblers: A durable, leak-proof coffee mug or tumbler is essential for those early morning classes and study sessions. Look for ones with cute, funny, or uplifting veterinary designs to brighten their day.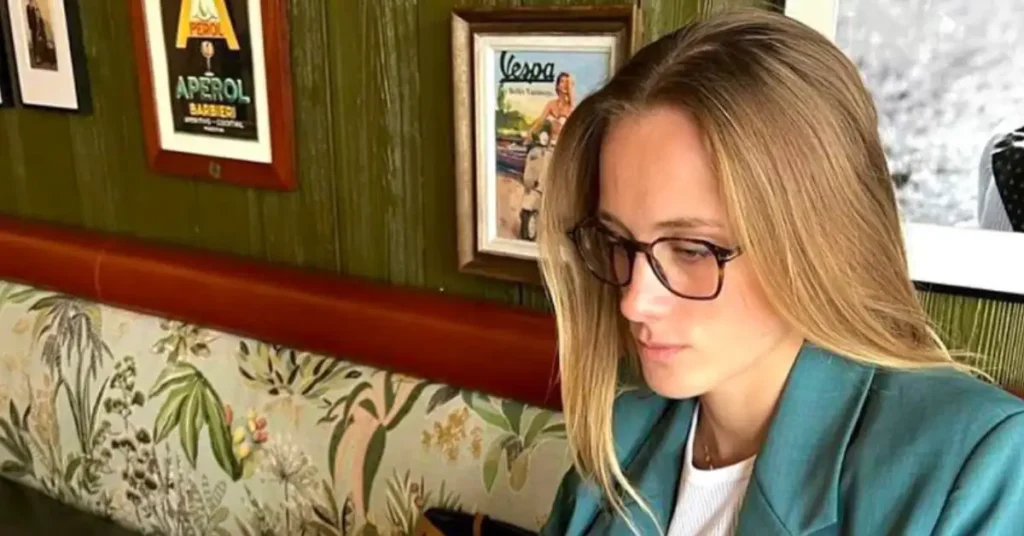 My Personal Opinion
In my opinion, the journey of a veterinary student is nothing short of extraordinary. I've always held a deep respect and admiration for these aspiring healers who dedicate their lives to the well-being of animals, large and small. Their path is one of unwavering commitment, resilience, and boundless compassion.
I find it truly remarkable how vet students embark on this demanding journey with an unshakable sense of purpose. It's a path marked by long hours of study, challenging coursework, and hands-on clinical experience. Yet, despite the immense pressure, they press forward, driven by their love for animals and the desire to make a meaningful impact on their lives.
In my view, vet students are the unsung heroes of the animal kingdom. They are the ones who answer the call when our furry, feathered, or scaly friends are in need. Whether it's a routine check-up, a complex surgery, or emergency care, they are there, ready to provide the best possible care, often at the expense of their personal time and comfort.
I've often been inspired by the empathy and resilience that vet students display. They witness both the joys of healing and the heartaches of loss, yet they remain steadfast in their commitment to animal welfare. It takes a special kind of person to balance the emotional toll of the profession with the profound satisfaction of knowing they've made a difference in the lives of countless creatures.
FAQ
What do you give a vet for a thank you?
A nice gift for a veterinarian is a bouquet of flowers. Flowers will cheer up the vet's office or the lobby—and the entire hospital staff—if she chooses to share them.
Is an iPad useful for vet school?
Buying an iPad has been one of my best investments so far in vet school. In undergrad, I took all my notes by hand on paper, and transitioning to taking notes on Notability has been seamless. I love being able to backup my notes to Google Drive, too!
How do you show appreciation to a veterinarian?
A basket of goodies, a pet-safe plant for the reception area, or even a framed photo of your furry family are wonderful ways to say thanks. Take a look around the clinic to see what they like. And don't forget about any office pets they may keep at the clinic — they'd love a little something special too.
How do vets show empathy?
Convey Both Verbal And Physical Empathy
If you can, try to converse with your client without physical objects (like the exam room table) in the way. Keep your body language open, and maintain frequent eye contact throughout the consultation. Validate their concerns while actively listening.
If you liked this blog article about the topic: Gifts for Vet Students, don't forget to leave us a comment down below to tell us about your experience.