Are you facing the daunting task of finding the perfect gift for a vet student who's embarking on this challenging yet immensely rewarding journey in veterinary medicine? From the demanding days of early vet school to the exhilaration of nearing graduation, each step is a monumental achievement. However, finding the ideal gift to honor their dedication can be a perplexing challenge. But fret not, for I am your trusted companion on this quest!
In this article, I promise to unveil a curated selection of over 20 must-have gifts for vet students. These gifts aren't just tokens; they are practical solutions to ease their journey and infuse a dose of fun into their veterinary adventure. Stick with me, and together, we'll discover gifts that will make your loved one's path a little smoother and a lot more enjoyable.
Gifts for a Vet Student
One thing to keep in mind when looking for gifts for a vet student is that they are likely juggling a heavy workload and a tight budget. Practical gifts that can help them in their studies or daily life, such as a high-quality stethoscope or a comfortable pair of scrubs, are always appreciated.
But that doesn't mean you can't also add a touch of fun and personality to your gift. There are plenty of unique and quirky gifts out there that will show your vet students how much you care and make them smile.
In this article, I will share some of the best gifts for a vet student. From practical tools to cute and quirky accessories, there's something for every type of vet student. So, whether you're shopping for a friend, family member, or significant other, read on for some great gift ideas that will make their journey to becoming a veterinarian a little brighter.
Understanding Vet Students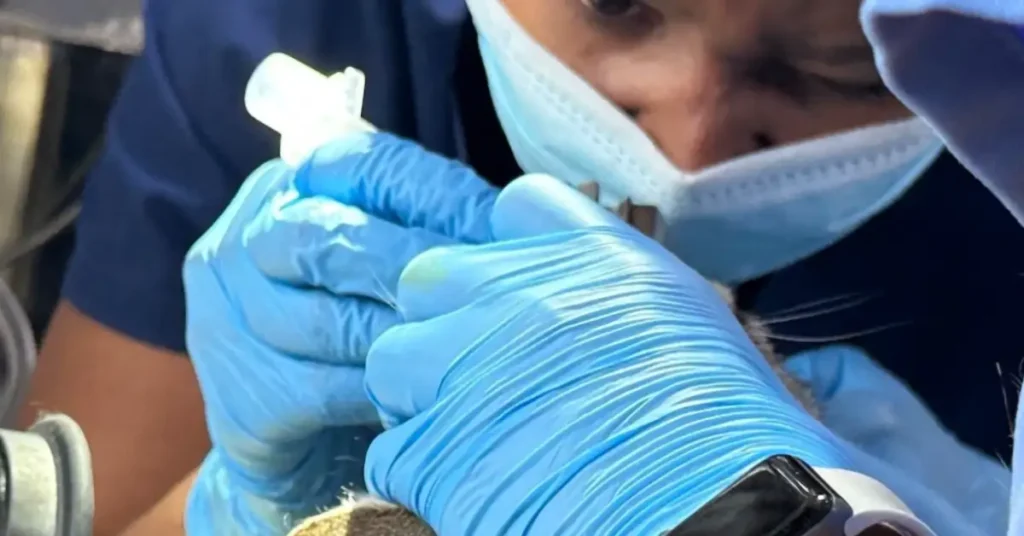 They are passionate about animals and their well-being and have a strong desire to make a difference in the world. However, vet school is no walk in the park. It is a rigorous program that requires a lot of hard work, dedication, and sacrifice.
One thing to keep in mind when shopping for gifts for a vet student is that their time is limited. They have a lot of studying to do, and they don't have much free time. Therefore, gifts that can help them save time or make their lives easier are always appreciated. For example, a good quality stethoscope is an essential tool that they use every day, and a durable backpack or tote bag can help them carry their books and supplies around campus.
Another thing to consider is that vet students are often on a tight budget. They have to pay for tuition, textbooks, and other expenses, so they don't have a lot of extra money to spend on luxuries. Therefore, practical gifts that can help them save money are always welcome. For example, a subscription to a veterinary journal or website can help them stay up-to-date on the latest research and developments in the field.
Finally, it's important to remember that vet students are people too. They have interests and hobbies outside of veterinary medicine and they appreciate gifts that show that you know and care about them as individuals. For example, if your friend is a fan of a particular TV show or movie, you could get them a t-shirt or mug with a quote or image from that show.
Practical Gifts for Vet Students
I can tell you that practical gifts are always appreciated. Whether it's books and study materials, lab equipment, or comfortable clothing, there are plenty of options that will help them succeed in their studies and future careers. Here are some ideas for practical gifts for vet students:
Books and Study Materials
One of the best gifts you can give a vet student is a good reference book. Some of my favorites include "Small Animal Internal Medicine" by Richard W. Nelson and C. Guillermo Couto, "Diagnostic Ultrasound" by John S. Mattoon and Thomas G. Nyland, and "Color Atlas of Veterinary Anatomy" by Raymond R. Ashdown and Stanley H. Done. Another great option is a subscription to a veterinary journal such as the Journal of the American Veterinary Medical Association or the Journal of Veterinary Internal Medicine.
Lab Equipment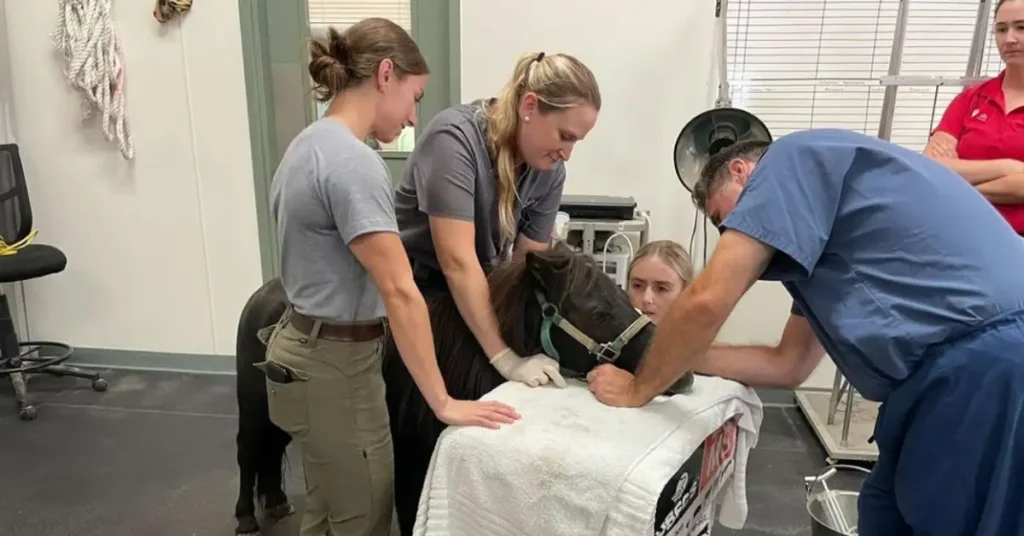 I understand the importance of having the right lab equipment to excel in coursework and hands-on training. In this article, I'll share a list of essential lab equipment that makes fantastic gifts for a vet student.
Stethoscope: A quality stethoscope is a vet's best friend. It's used for listening to heart and lung sounds in animals.
Surgical Kit: A set of surgical instruments like scissors, forceps, and needle holders is crucial for learning surgical procedures.
Microscope: Vet students need microscopes to examine blood samples, tissue biopsies, and more.
Digital Thermometer: Accurate temperature measurement is essential for diagnosing animal health.
Autoclave: This sterilization equipment ensures that surgical instruments and lab materials are free from harmful microorganisms.
Pro Tip: When choosing lab equipment as gifts for a vet student, quality matters. Opt for trusted brands and durable materials to ensure longevity.
Comfortable Clothing
Vet students spend a lot of time on their feet, so comfortable clothing and shoes are a must. Consider gifting a pair of supportive sneakers or clogs, or a set of scrubs with moisture-wicking fabric. These items will help them stay comfortable and focused during long days in the clinic.
Pro Tip: When in doubt, ask the vet student what they need. They may have specific items on their wish list that they haven't been able to purchase themselves.
Personalized Gifts for Vet Students
Vet students always appreciate a thoughtful and personalized gift that recognizes their hard work and dedication. If you're looking for a unique and meaningful gift for a vet student in your life, consider one of these personalized options:
Customized lab coat: A lab coat is an essential item for any veterinary student, but a personalized one can make it even more special. You can add the student's name, school logo, or even a fun design to make it truly unique.
Engraved stethoscope: A stethoscope is a vet student's most important tool, so why not make it extra special with a personalized engraving? You can add the student's name, initials, or a special message to show how much you care.
Personalized jewelry: A piece of jewelry with a special meaning can be a great way to show your appreciation. Consider a necklace or bracelet with a paw print charm, or even a custom engraved tag with the student's name and graduation year.
In my experience, the most meaningful gifts are the ones that show you've put some thought and effort into them. If you're not sure what to get, consider asking the student's friends or family for ideas. And remember, it's not about the price tag – a thoughtful and personalized gift can mean more than anything.
Pro Tip: When ordering personalized gifts, make sure to double-check the spelling and details before submitting your order. You don't want to end up with a misspelled lab coat or incorrect engraving!
Fun and Relaxation Gifts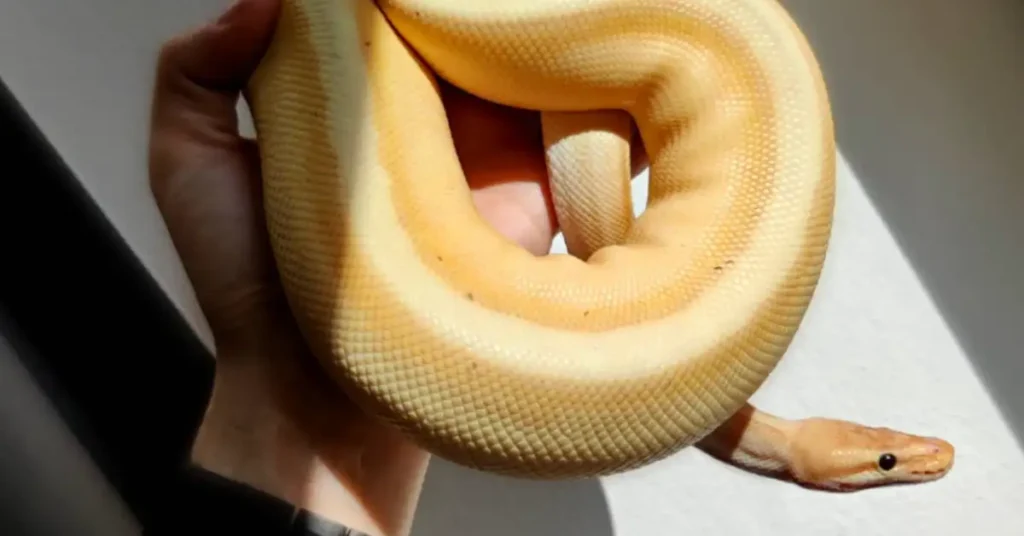 As a vet student, it's essential to take a break from the rigorous academic schedule and enjoy some fun and relaxation. Here are some gift ideas that I think would make great gifts for a vet student.
Coloring Books
Coloring books are a great way to unwind and destress after a long day of studying. There are many options available, from animal-themed designs to intricate mandalas. I find that coloring helps me clear my mind and relax, making it easier to focus when I return to my studies.
Aromatherapy Diffuser
An aromatherapy diffuser is an excellent gift for a vet student who needs to relax and unwind. Essential oils like lavender, peppermint, and eucalyptus can help reduce stress and anxiety, improve mood, and promote better sleep. I personally love using my diffuser during study breaks or before bed to help me relax and get a good night's sleep.
Adult Board Games
Playing board games is a great way to have fun and bond with friends, and there are many options available that are perfect for adults. Games like Cards Against Humanity, Settlers of Catan, and Ticket to Ride are all popular choices. I find that playing board games with friends is a great way to take a break from studying and have some fun.
Remember: If you're looking for a fun and unique gift, consider creating a customized board game with inside jokes and references that only you and your vet student friend will understand.
Gift Cards and Subscriptions
One of my favorite gift cards is for Amazon. With Amazon, I can purchase books, study materials, and even some fun items to help me relax. Another great gift card option is for a local coffee shop. As a student, I rely on caffeine to get through the long days, and a gift card to my favorite coffee shop is always appreciated.
Subscriptions are also a great gift idea for vet students. One subscription that I love is for Audible. With Audible, I can listen to audiobooks during my commute or while I'm doing chores around the house. It's a great way to stay entertained while still being productive.
Pro Tip: If you're not sure what type of gift card or subscription to get, consider asking the student what their favorite hobbies or activities are. This will give you a better idea of what they might enjoy.
Gifts for a Vet Student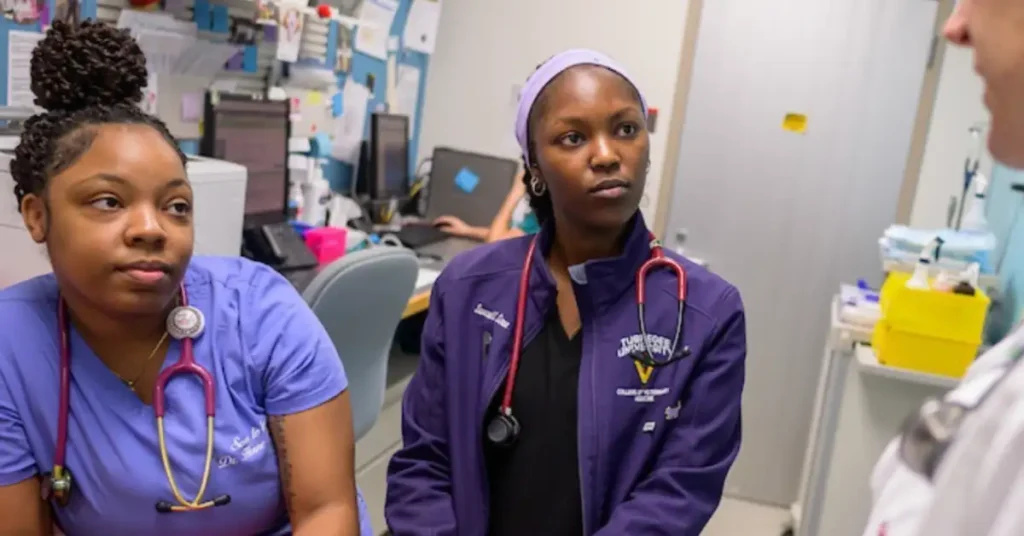 If you're looking for the perfect gift for a vet student, here are some ideas to consider:
Scrubs and Coveralls: They're a must-have uniform during school and in practice, consider gifting a set of high-quality scrubs or coveralls that are comfortable and durable. You can even have them embroidered with the student's name or a cute animal design for a personalized touch.
Thermos or Travel Mug: Vet students run on caffeine, so having an insulated portable mug is essential. Consider gifting a thermos or travel mug that will keep their coffee or tea hot for hours. Look for one that is leak-proof and easy to clean.
Personalized Lab Coat: A lab coat is a staple for any vet student. Consider gifting a personalized lab coat with the student's name or initials embroidered on it. It's a thoughtful and practical gift that they can use throughout their career.
Stethoscope: A stethoscope is an essential tool for any veterinarian. Consider gifting a high-quality stethoscope that will last throughout the student's career. Look for one that is durable, comfortable to wear, and has good sound quality.
Vet Student Survival Kit: Consider putting together a vet student survival kit that includes essentials like snacks, caffeine, stress balls, and other items that will help them get through the tough times.
FAQ
What do you get a vet as a gift?
Consider gifting a veterinarian items like personalized stethoscope charms, a high-quality lab coat, a veterinary-themed book, or a gift card to a favorite restaurant. Gifts that reflect their passion for animals and profession are thoughtful choices.
Should I trust the vet?
Yes, you should trust your veterinarian. Vets are trained professionals dedicated to the well-being of animals. Establishing trust and open communication with your vet is essential for the health and care of your pets. If you have concerns, seeking a second opinion can be a reasonable step.
Is it OK to cry at the vet?
es, it's absolutely okay to cry at the vet. Emotions are natural, and expressing them is a sign of compassion and love for your pet. Vets understand the bond between you and your animal companion and are there to support you during difficult moments.
Why did my dog cry during euthanasia?
Your dog may have cried during euthanasia due to fear, discomfort, or confusion. It's a distressing moment for pets, but it's a peaceful and compassionate choice to end their suffering when they're terminally ill or in pain. The vet ensures minimal distress during the procedure.
If this article was helpful, feel free to check out our article about: Best Bulk Gifts For Students To Stuck Up Their Success
If you liked this blog article about the topic: 20+ Must-Have Gifts For A Vet Student, don't forget to leave us a comment down below and follow us on Pinterest for the latest updates.