Choosing the perfect gifts for a violinist can be a joyful and exciting experience, especially when you know how much they love their instrument. Whether it's for a birthday, graduation, or just to show your appreciation for their musical talent, you'll want to find something memorable and unique that reflects their passion. In this article, we will explore some fantastic gift ideas to inspire and delight the violinist in your life.
As a starting point, consider the violinist's interests and personality. Are they a dedicated student, a professional musician, or someone who plays for fun? This will help you narrow down the options, ensuring that you choose a gift that is both meaningful and useful. From practical items like sheet music and instrument accessories to more whimsical gifts such as violin-themed art and home decor, there's something for every violin lover out there.
In addition to these, you may also explore personalized gifts that directly showcase their love for the violin. Custom-made jewelry, clothing, and even instrument cases are just a few of the possibilities when it comes to truly special gifts. No matter what you decide, remember that the best gifts come from the heart, reflecting the connection you share with the violinist in your life. Happy gift hunting!
Essential Accessories
Now, I'll show you 3 favorites of essential violin accessories that will surely delight and benefit any violinist.
Tuners
A violin tuner is a vital tool for musicians of all levels, helping them stay in tune while practicing or performing. There are plenty of tuners available in different forms like clip-on tuners, tuner apps for smartphones, and standalone devices. Consider gifting a reliable clip-on tuner that attaches directly to the violin, offering quick and accurate tuning without disturbing others.
Rosin
Rosin is an essential accessory that helps violinists maintain a proper grip on their bow, ensuring optimal sound quality. There's a wide variety of rosin options on the market, each with its characteristics. When choosing a rosin as a gift, make sure to take the player's preference for dark or light rosin into account. You can find some premium, high-quality rosins on Etsy.
Shoulder Rests
A quality shoulder rest provides comfort and stability for violinists during extended playing sessions. With various sizes and designs, it's crucial to select a shoulder rest that best suits the player's physicality and playing style to enhance their overall experience. Shoulder rests can be found in musical instrument stores or unique online shops.
By offering one or more of these essential accessories as gifts for a violinist, you can show your appreciation and support for their passion while helping them hone their craft. Happy gifting!
Sheet Music and Books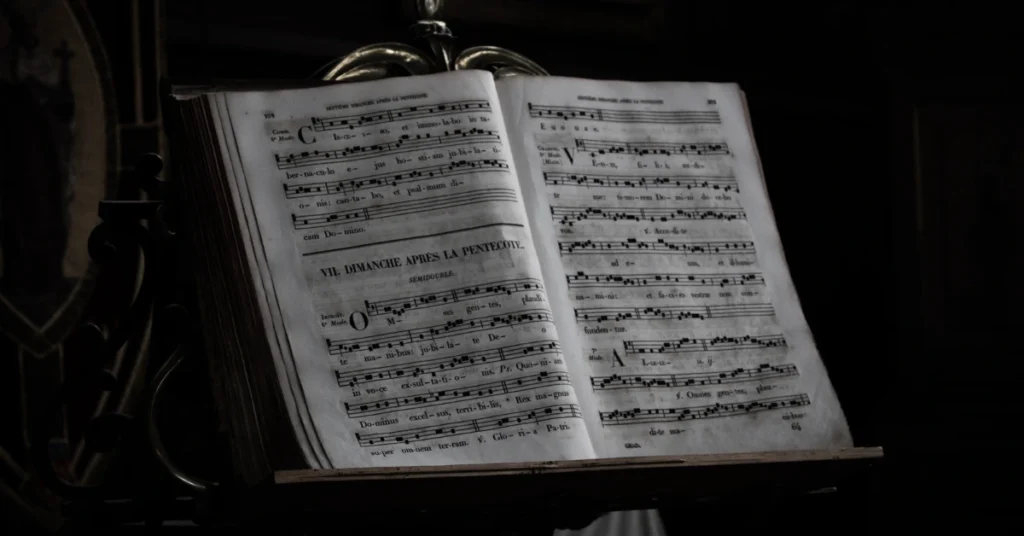 If you're searching for the perfect gifts for a violinist in your life, consider giving them the gift of music through sheet music and books. This section covers essential and engaging materials that will not only help them improve their skills but also keep them inspired.
Technique Books
As a violinist, continuously refining technique is crucial. Give your favorite violinist the opportunity to sharpen their skills with technique books like "Sevcik Op. 1" or "Flesch Scale System." These resources offer exercises that focus on agility, intonation, and left-hand position, providing essential guidance for serious musicians.
Solo Pieces
Remember, finding versatile and enjoyable sheet music is also essential. Gift them popular violin solo pieces, such as "Meditation" from Thais by Jules Massenet or "Czardas" by Vittorio Monti. These selections will allow the musician to explore different styles and offer them a fresh perspective on their instrument.
Etudes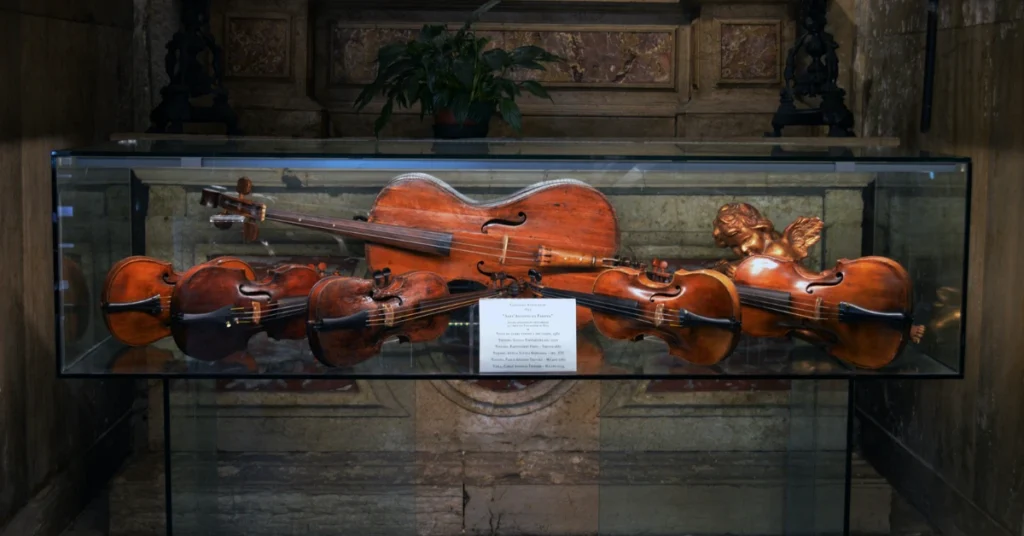 Lastly, let's not forget about etudes. These studies are designed to strengthen specific aspects of playing while fostering musicality. Some top choices for violin etudes include Kreutzer's 42 Studies and Dont Op. 35. These collections will challenge the violinist and help them develop mastery over their instrument.
Cases and Storage
As a violinist, you know that taking care of your instrument and accessories is crucial. In this section, we'll explore some fantastic gifts for a violinist that will help keep their prized possessions safe and secure.
Violin Cases
A high-quality violin case is essential for protecting your violin from damage. There are many options available, from hard cases to lightweight, stylish options. Consider the following when choosing a case:
Protection: Look for a case with a sturdy shell and plenty of padding to keep the violin secure.
Size: Select the right size for your friend's violin. Cases usually come in standard 4/4 or 3/4 sizes.
Material: Consider the case's material—wooden cases offer a classic look, while carbon fiber cases provide lightweight durability.
Storage: Opt for a case with extra compartments for sheet music, rosin, and other accessories.
Music Stand Bags
A music stand bag is an excellent gift for any violinist who regularly performs or attends rehearsals. These bags are designed to hold collapsible music stands securely, making it easy to transport and store them. Some features to look for include:
Durable fabric: Choose a bag made of strong materials to protect the music stand from scratches and damage.
Pockets: Additional pockets for sheet music and accessories can be a useful feature.
Adjustable strap: A comfortable carrying strap will make it easier for the violinist to take their stand on the go.
Bow Holders
Lastly, consider gifting a bow holder. This simple accessory can make a significant impact on proper bow storage, maintaining the bow's shape and condition. Bow holders can be wall-mounted or attached to a music stand for convenient access during practice or performances. Look for holders that:
Securely grip the bow
Are easy to install
Complement the violinist's practice space or music stand
Practice Tools
As a violinist, it's essential to have the right tools to help you hone your skills. In this section, we'll explore some practical and thoughtful gifts for a violinist that will elevate their practice sessions. We'll discuss two must-have items: Mutes and Metronomes.
Mutes
A mute is a beneficial accessory for every aspiring violinist. It's a small device that clips onto the bridge of the violin, dampening the sound output. This allows you to practice quietly without disturbing others around you. You can find various mutes made from different materials like rubber, metal, or wood, each providing a unique sound quality.
Rubber Mutes: These mutes are affordable and offer excellent dampening. They're perfect for home use or late-night practice sessions.
Metal Mutes: Metal mutes offer less dampening than rubber mutes but still produce a more delicate sound. They're ideal for strengthening your bowing technique without compromising the tone.
Wooden Mutes: Wooden mutes are often more expensive, but they provide an elegant sound while still maintaining a quiet volume. They're an excellent investment for a violinist looking for a higher quality mute.
Metronomes
A metronome is another essential practice tool that helps maintain a consistent tempo while playing. It's crucial for a violinist to develop excellent timing skills, and a metronome is the ideal gift to help achieve this goal.
Digital Metronomes: Clear and accurate, digital metronomes offer a range of options, such as adjustable tempo, various rhythms, and built-in tuners. They're perfect for the modern violinist.
Mechanical Metronomes: The traditional wind-up metronome is a reliable tool that doesn't rely on batteries. They're often considered more aesthetically pleasing and can be a charming addition to a practice space.
Unique and Novelty Gifts for a Violinist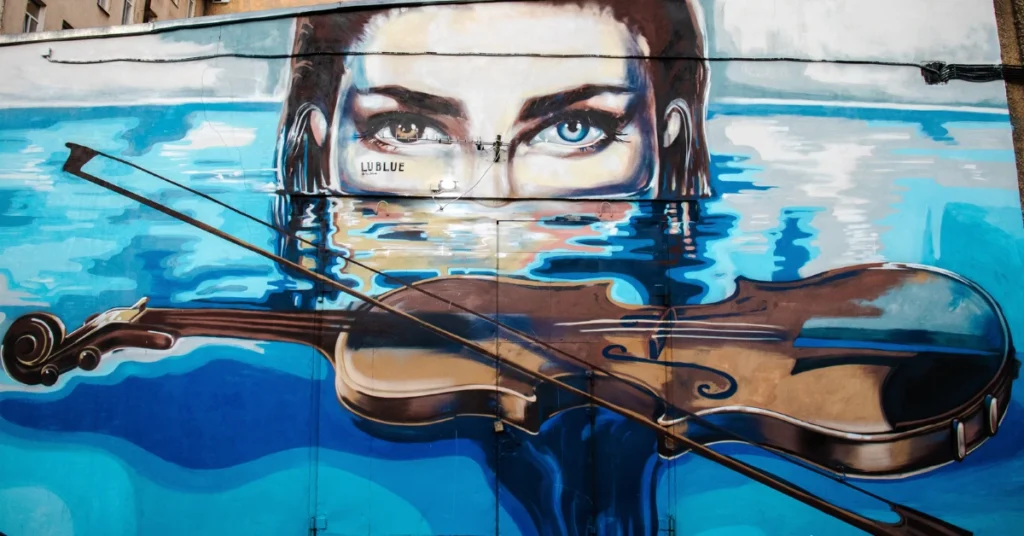 Finding the perfect gifts for a violinist can be a delightful experience when you know where to look. Explore an array of unique and novelty items that blend the love for music with creative craftsmanship, from beautiful jewelry to eye-catching artwork and whimsical decorative pieces.
Violin Jewelry
Delight your favorite violinist with exquisite jewelry that represents their beloved instrument. Options range from elegant violin-shaped pendants and earrings to charming bracelets adorned with musical notes. These tasteful pieces make for wonderful conversation starters while allowing the wearer to showcase their passion for the violin.
Artwork
Capture the essence of the violin with stunning artwork that can be displayed in a home or studio. Browse through a wide variety of styles, from realistic oil paintings of musicians to abstract depictions of the instrument. Beautifully crafted, these pieces not only serve as stunning gifts but also impart an artistic touch to a violinist's personal space.
Decorative Items
Enrich their surroundings with violin-themed decorative items that combine form and function. Consider a 3D visual desk lamp that emits a mesmerizing violin-shaped light, or a macrame violin instrument hanger that adds a boho-chic touch to any room. These gifts balance usefulness with visual charm and are sure to be treasured by any violin enthusiast.
Gift Cards
As a thoughtful giver, you know that finding the perfect gifts for a violinist can be a challenge. Worry not! Gift cards offer incredible flexibility and are guaranteed to bring joy to your favorite violinist. In this section, we'll explore some fabulous gift card options from music stores and online subscriptions.
Music Stores
Your local music store is likely to offer a fantastic range of gifts for a violinist. Why not surprise them with a gift card to their favorite shop? These cards can be used to buy sheet music, accessories, or even put towards a new instrument. No need to stress about finding the perfect item – they'll choose exactly what they need and enjoy the thoughtful gesture.
Sheet music: Every violinist needs a good collection of music to play.
Accessories: Help them upgrade their instrument with a new bow, case, or other essential items.
Instruments: A gift card can contribute towards their dream violin!
Online Subscriptions
The modern violinist can benefit immensely from online resources. Consider gifting a subscription to one of these excellent services:
Streaming platforms: Find a subscription service tailored to classical music, like Primephonic.
Sheet music websites: Sites like IMSLP and Virtual Sheet Music are treasure troves of digital music scores.
Online lessons: A membership to a violin learning platform, such as Violin Lab or ArtistWorks, can help them hone their skills.
Concert Tickets
If you're looking for a thoughtful and unique gift for a violinist, consider concert tickets. These tickets can provide the gift of a memorable experience and make for a great keepsake.
One great option for a concert card is a gift certificate to a local symphony or orchestra. This allows the recipient to choose which concert they would like to attend and can make for a memorable experience.
Another option is to purchase tickets to a specific concert being performed by a celebrated violinist. As suggested by Connolly Music (source: Connolly Music), purchasing tickets for a show (even if it will be a few months in advance) is a wonderful gift. The anticipation alone will make it an exciting present.
If you're looking for a more personalized option, consider creating your own concert card. This can include a personalized message and a list of upcoming concerts that the recipient may be interested in attending.
My Personal Opinion
In my opinion, selecting gifts for a violinist is a beautiful endeavor. It's an opportunity to honor their dedication to the art of music and the unique connection they share with their instrument. Violinists are often deeply passionate about their craft, and finding a gift that resonates with their musical journey can be a heartwarming gesture. Whether you're celebrating a special occasion or simply expressing appreciation, a thoughtful gift for a violinist has the power to inspire, motivate, and enhance their musical experience.
---
FAQ
What does a violinist need?
A violinist typically needs a violin, bow, rosin, and a case to store and transport their instrument. They may also need additional accessories such as a shoulder rest, extra strings, and a tuner. In addition, ongoing lessons and practice are essential for developing and maintaining their skills.
How much should a violinist charge?
The amount a violinist should charge can vary depending on factors such as their experience, location, and the type of event or performance. On average, violinists may charge anywhere from $100 to $500 per hour for performances, with rates for lessons and other services varying accordingly.
Do violinists make money?
Yes, violinists can make money through various avenues such as performances, teaching lessons, recording sessions, and collaborations with other musicians. However, the amount of money they make can vary depending on factors such as their level of experience, demand, and the nature of the work.
---
If you liked this blog article about the topic: Gifts for a Violinist, don't forget to leave us a comment down below and follow us on Pinterest for the latest updates.
---
Step into the realm of holiday enchantment with Christmas Gifts for Girlfriend, where I, as your Festive Romance Curator, orchestrate a collection that transcends the ordinary and immerses you in the magic of gifting. Imagine this: you're surrounded by the…