Are you racking your brain, desperately trying to find the perfect gift for your homesteader friend? I've been there, and trust me, it's no easy task. As someone who's navigated the world of homesteading and has a posse of homesteader pals, I've cracked the code to make your life a whole lot easier.
Homesteaders are the real-life MacGyvers, living off the grid, churning butter while you're probably struggling with your Wi-Fi. They're a special breed, and they deserve gifts that match their unique lifestyle. You don't want to be the one giving them a fancy espresso machine when they're all about that wood-fired coffee.
But here's the kicker: I've got the insider scoop to help you choose gifts that'll make your homesteader friend light up like a firefly on a summer night. Stay tuned because you're about to become the gifting guru of the homesteading world! 🎁🌾
Gifts for Homesteaders
Homesteaders are not just farmers, although many do grow their own food. They are also skilled in a variety of other areas, such as animal husbandry, carpentry, and food preservation. They are resourceful and creative, often finding new ways to repurpose old items and make them useful again.
When it comes to choosing gifts for homesteaders, it is important to keep their unique lifestyle and needs in mind. Homesteaders value practicality and usefulness over luxury and extravagance. They appreciate gifts that can help them with their daily tasks and make their lives easier like:
Multi-Tool Swiss Army Knife
Cast Iron Cookware
Quality Work Boots
Waterproof Backpack
Hand-Cranked Grain Mill
You didn't find what you were looking for? No problem! Just keep reading the article and I promise you will find it.
Top Gift Ideas for Homesteaders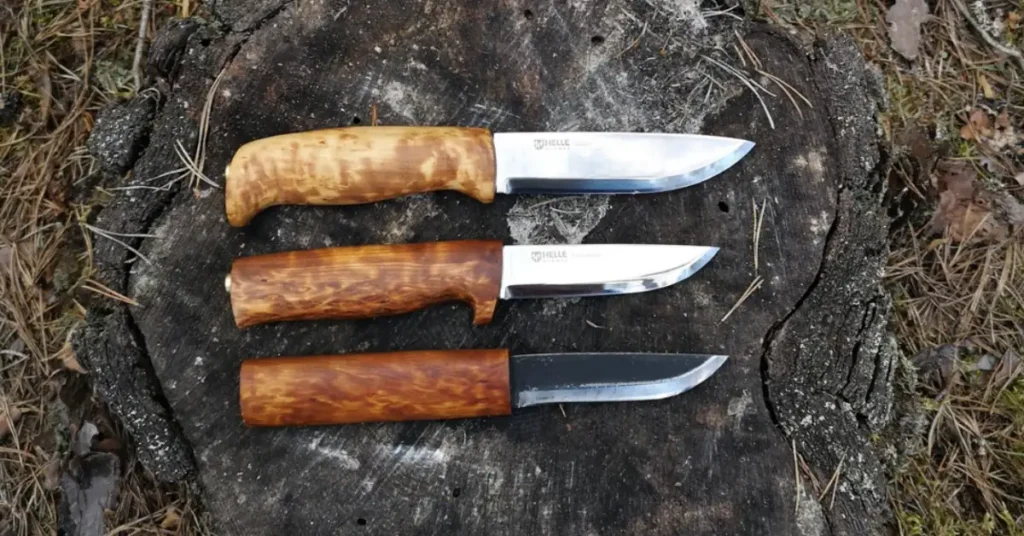 I know firsthand the importance of having the right tools and supplies to make the most of your land and resources. That's why I've put together this list of top gift ideas for homesteaders that are sure to be appreciated and put to good use.
Practical Tools
Practical tools are always a great gift for homesteaders. Here are a few ideas:
Compost Tumbler: A compost tumbler is a great way to recycle produce scraps and give nutrients back to the garden. It's compact, works fast, and keeps critters out.
Quality Axe: A quality axe is another one of the best gifts for homesteaders. Whether it's for splitting firewood or pounding in wedges to fell a dead tree, homesteaders will use an axe one way or another.
Hula Hoe: A hula hoe is a great tool for weeding and cultivating soil. It's lightweight and easy to use, making it a great choice for any homesteader.
Books and Guides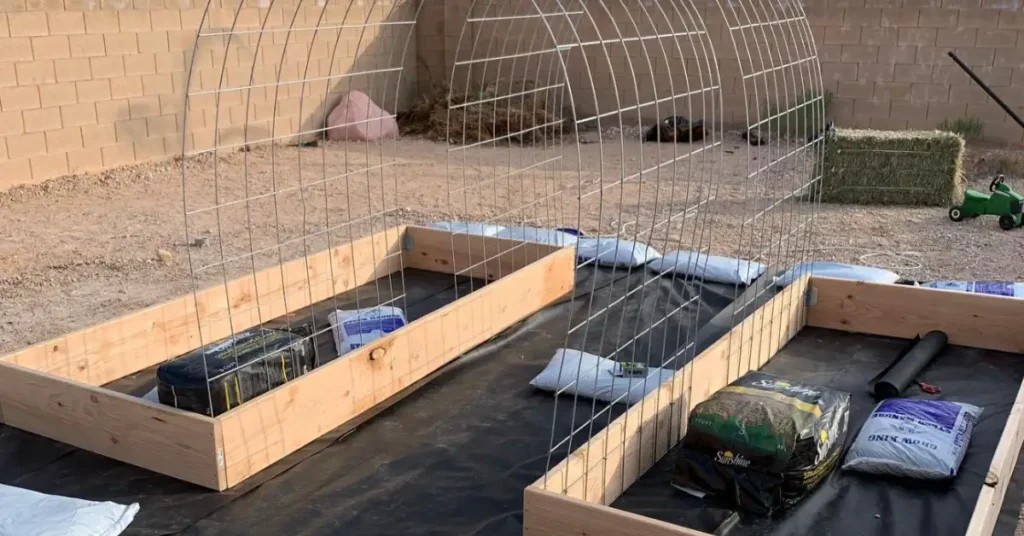 Homesteading is a lifelong learning process, and books and guides are a great way to expand your knowledge and skills. Here are a few recommendations:
The Backyard Homestead: This book is a comprehensive guide to homesteading on a small scale. It covers everything from gardening and livestock to food preservation and energy efficiency.
The Encyclopedia of Country Living: This book is a classic reference for homesteaders. It covers everything from beekeeping and cheese-making to herbal remedies and home construction.
Homesteading for Beginners: This guide is perfect for those just starting out on their homesteading journey. It covers the basics of gardening, livestock, and food preservation in an easy-to-understand format.
Garden Supplies
Gardening is a big part of homesteading, so garden supplies are always a great gift idea. Here are a few suggestions:
Seed Starter Kit: A seed starter kit is a great way to get a head start on your garden. It comes with everything you need to start seeds indoors, including trays, soil, and seeds.
Garden Gloves: A good pair of garden gloves is essential for any homesteader. Look for gloves that are durable, comfortable, and offer good grip.
Garden Cart: A garden cart is a great way to transport tools, plants, and soil around your property. Look for one with sturdy wheels and a large capacity.
Kitchen Essentials
Homesteaders often grow and preserve their own food, so kitchen essentials are always appreciated. Here are a few ideas:
Canning Kit: A canning kit is essential for preserving fruits and vegetables. Look for one that includes a canner, jars, and tools for filling and sealing jars.
Food Dehydrator: A food dehydrator is a great way to preserve fruits, vegetables, and meats. It removes moisture from food, allowing it to be stored for longer periods of time.
Cast Iron Cookware: Cast iron cookware is durable, versatile, and perfect for cooking over an open fire. Look for a skillet, Dutch oven, or griddle.
Pro Tip: When choosing a gift for a homesteader, consider their specific needs and interests. Do they have a large garden or livestock? Do they focus on food preservation or energy efficiency? By tailoring your gift to their interests, you'll show that you care and that you've put thought into your selection.
I hope this list of top gift ideas for homesteaders has been helpful. For more information on homesteading and sustainable living, check out Rural Sprout and Homesteaders of America.
Personalized Gifts for Homesteaders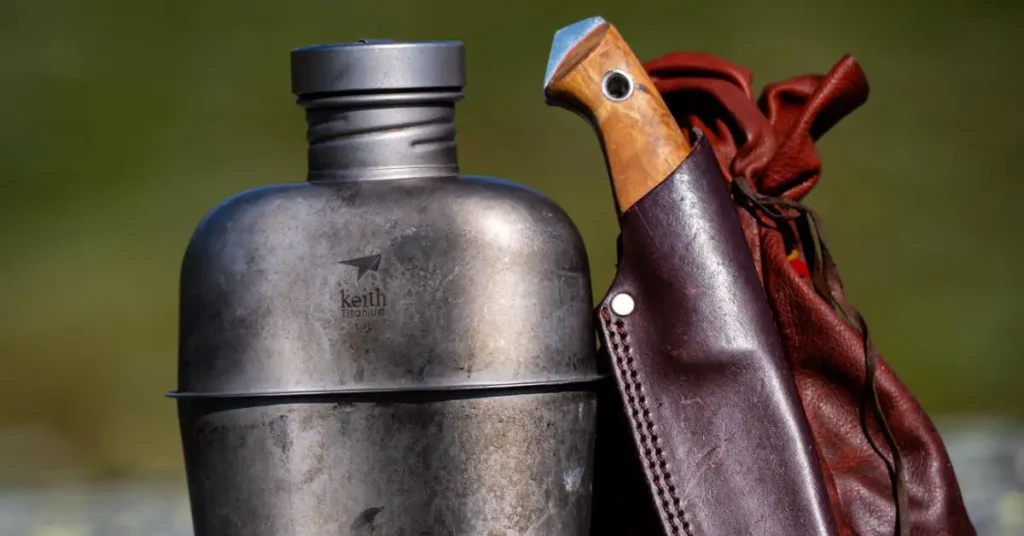 One of my favorite personalized gifts is a custom-made sign for the homestead. You can have a sign made with the name of the homestead or a favorite quote.
It's a great way to add a personal touch to the homestead and make it feel like home. You can find many different designs and styles online, or you can make one yourself.
Another great personalized gift is a custom-made piece of clothing or gear. You can have a t-shirt, hat, or jacket made with the name of the homestead or a favorite saying. It's a great way to show off your homestead pride and stay comfortable while working on the homestead.
Remember: When choosing a personalized gift, make sure it's something the homesteader will actually use. Consider their hobbies, interests, and the type of work they do on the homestead. Don't just choose something because it looks cool or trendy.
If you're looking for more personalized gift ideas, check out Etsy for a wide selection of handmade and custom-made gifts for homesteaders. You can also find many great ideas on Pinterest.
Eco-Friendly Gifts for Homesteaders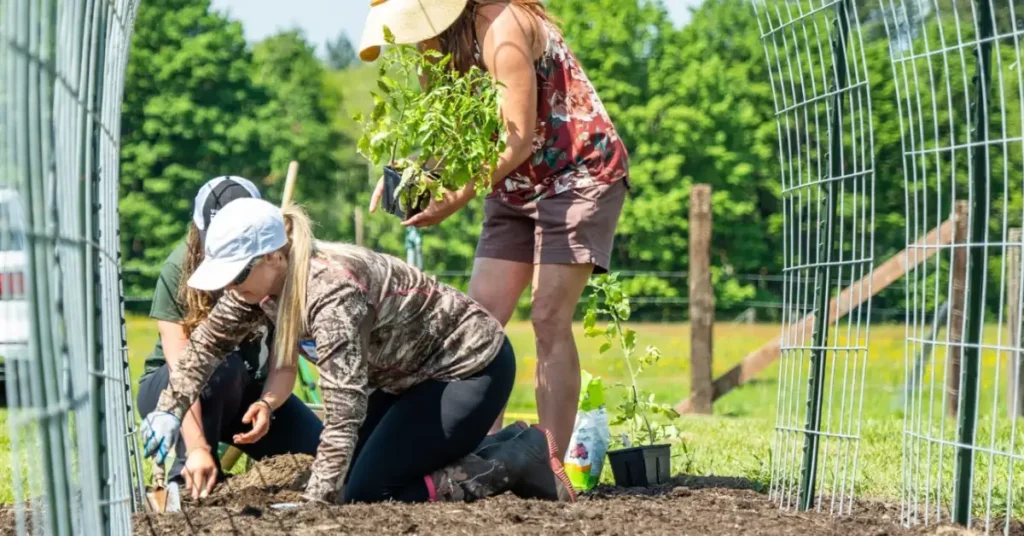 Eco-friendly gifts are always a great choice for the homesteaders in your life. Here are some ideas for eco-friendly gifts that will make any homesteader happy:
Reusable Produce Bags: Homesteaders love to grow their own fruits and vegetables, and they also love to shop at farmers' markets and local co-ops. Help them reduce their use of plastic bags with reusable produce bags made from organic cotton or mesh. They're lightweight, durable, and easy to wash.
Beeswax Wraps: These wraps are a great alternative to plastic wrap and are perfect for wrapping sandwiches, cheese, fruits, and vegetables. They're made from organic cotton and coated in beeswax, which makes them naturally antibacterial and antimicrobial. Plus, they're reusable and compostable.
Bamboo Utensils: Homesteaders love to cook from scratch and eat healthy, whole foods. Help them reduce their use of plastic utensils with bamboo utensils that are lightweight, durable, and easy to clean. Plus, they look great in any kitchen.
Compost Bin: Composting is an essential part of homesteading, and a compost bin is a must-have for any homesteader. Help them reduce their waste and create nutrient-rich soil for their garden with a compost bin made from recycled materials.
Watering Can: Homesteaders love to garden, and a watering can is an essential tool for any gardener. Help them reduce their water usage and water their plants more efficiently with a watering can made from recycled materials.
My Advice: When looking for eco-friendly gifts for homesteaders, look for products that are made from sustainable materials, are reusable or compostable, and are free from harmful chemicals.
Budget-Friendly Gifts for Homesteaders
I've put together a list of budget-friendly gifts for homesteaders that won't break the bank. These gifts are practical, and useful, and will be appreciated by any homesteader, no matter their level of experience.
Seed Packets: Seeds are a homesteader's best friend. They're the start of every garden and the promise of a bountiful harvest. Seed packets are an affordable and thoughtful gift for any homesteader. You can purchase them online or at your local garden center. Be sure to choose seeds that are appropriate for your homesteader's climate and growing conditions.
Hand Tools: Every homesteader needs a good set of hand tools. From shovels to hoes to pruners, hand tools are essential for any gardening or landscaping project. You don't have to spend a lot of money to get a good set of hand tools. Look for deals online or at your local hardware store.
Mason Jars: Mason jars are a homesteader's best friend. They can be used for canning, storing food, and even as drinking glasses. You can find them at most thrift stores or online for a fraction of the cost of new jars.
Books: Knowledge is power, and homesteaders are always looking to learn more. Books on gardening, canning, and livestock are great gifts for any homesteader. You can find them at your local library or online.
Homemade Gifts: Homesteaders appreciate the value of a handmade gift. You can make soap, candles, or even a simple herb garden for your homesteader. These gifts are thoughtful and show that you put time and effort into the gift.
Where to Buy Gifts for Homesteaders
There are many options available for gifts that will delight any homesteader. Here are a few places to start your search:
1. Local Farmers Markets and Craft Fairs
One of the best places to find unique gifts for homesteaders is at local farmers markets and craft fairs. These events often feature a variety of handmade items, such as soaps, candles, and textiles, that are perfect for the homesteader in your life. Plus, by shopping locally, you can support small businesses and artisans in your community.
2. Online Marketplaces
If you're looking for a wider selection of gifts, online marketplaces like Etsy and Amazon can be a great place to start. These sites offer a vast array of handmade and artisanal products, from hand-carved wooden spoons to custom-made leather aprons. Just be sure to read reviews and check the seller's ratings before making a purchase.
3. Specialty Homesteading Stores
For more specific homesteading gifts, consider shopping at specialty stores that cater to the homesteading community. These stores often carry items like heirloom seeds, beekeeping supplies, and canning equipment, as well as books and other resources on homesteading skills and techniques.
4. Subscription Boxes
If you're looking for a gift that keeps on giving, consider a subscription box tailored to homesteaders. These boxes typically include a variety of items like seeds, tools, and natural beauty products, as well as educational resources like books and magazines. Plus, they're a great way to discover new products and techniques for homesteading.
Gifts for Homesteaders: The Essentials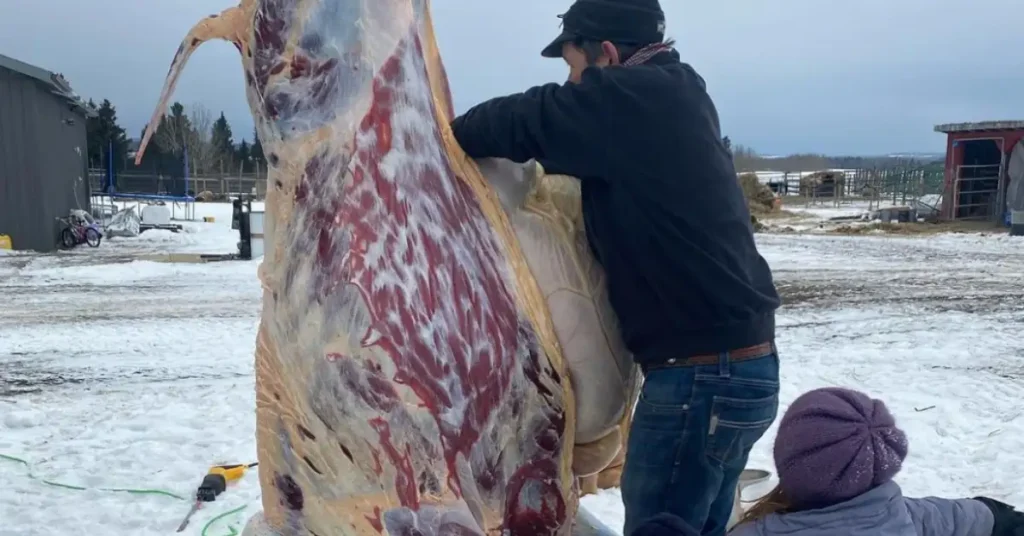 Whether you're a seasoned pro or just starting out on your homesteading journey, having the right gifts can make all the difference. Here are some essential gifts for homesteaders that I recommend:
1. Compost Tumbler
A compost tumbler is an essential tool for any homesteader. It's a great way to recycle produce scraps and give nutrients back to the garden. I love compost tumblers because they are compact, work fast, and keep the critters out. This is an excellent choice for an urban homestead.
2. Hula Hoe
A hula hoe is a must-have tool for any homesteader. It's perfect for weeding and cultivating the soil. The unique design of the hula hoe allows you to work close to your plants without damaging them. It's also great for breaking up hard soil and preparing your garden beds for planting.
3. Quality Knife
A quality knife is one of the most useful tools on a homestead. It can be used for everything from preparing food to skinning animals. A good knife will last for years, making it a great gift for any homesteader.
4. Hand Pruner
A hand pruner is an essential tool for any homesteader. It's perfect for pruning trees, shrubs, and other plants. A good hand pruner will make clean cuts and last for years.
5. Garden Cart
A garden cart is a great gift for any homesteader. It's perfect for hauling tools, plants, and other materials around the homestead. A good garden cart should be sturdy, easy to maneuver, and able to handle heavy loads.
6. Solar-powered Lights
Solar-powered lights are a great gift for any homesteader. They're perfect for lighting up pathways, gardens, and other outdoor areas. They're also eco-friendly and require no electricity.
These essential gifts for homesteaders will make a great addition to any homestead. They're practical, durable, and will help make your homesteading journey a success.
FAQ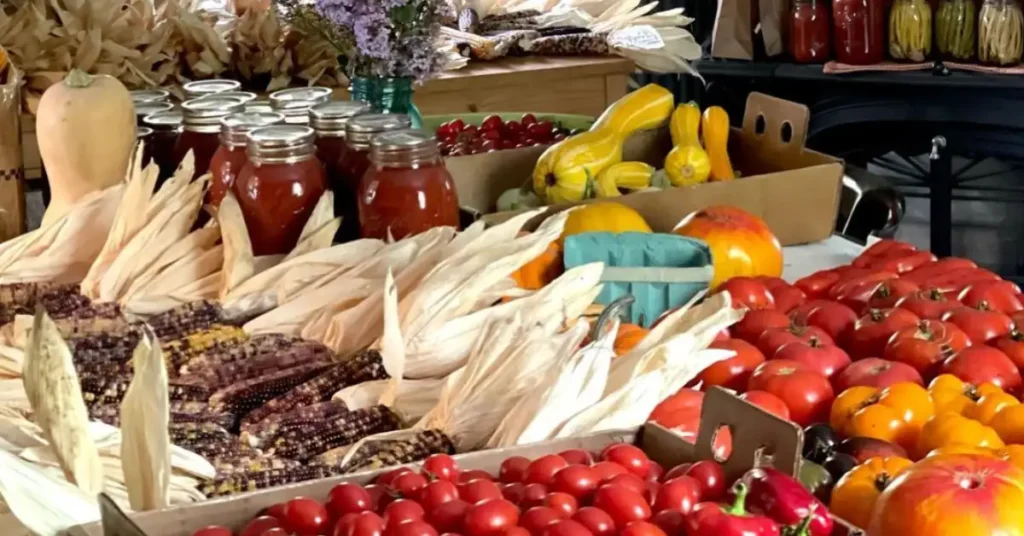 What are unique gift ideas for homesteaders?
Consider personalized homestead signs, handmade crafts, or rare heirloom seeds.
Are there eco-friendly gift options for homesteaders?
Absolutely! Items like reusable food storage containers or solar-powered gadgets align with their sustainable lifestyle.
What gifts work for homesteaders just starting out?
Basic homesteading guides, seed starter kits, or tool sets are fantastic for beginners.
What do experienced homesteaders appreciate as gifts?
They may value advanced tools, high-quality livestock care equipment, or unique heirloom seeds.
DIY gift ideas for homesteaders
Handcrafted items like homemade soaps, candles, or preserves can be cherished gifts.
---
If you liked this blog article about the topic: Gifts for Plumbers, don't forget to leave us a comment down below to tell us about your experience.