Looking for the perfect gift for a watch enthusiast? Your search ends here. We've thoughtfully curated a selection of gifts that cater to their unique passion for timepieces, ensuring your choice will impress and delight.
Imagine the joy on their face as they unwrap a present perfectly aligned with their love for horology. Our collection offers a range of options, from captivating watch-related literature to premium storage solutions and customizable gadgets, catering to all styles and budgets.
Many of our gifts not only showcase their passion for watches but also provide practical benefits, making your gift thoughtful and functional. Explore our selection now, and make their day special with a memorable present they'll treasure.
Essential Gifts for Watch Lovers
If you're searching for the perfect gifts for watch lovers and collectors, look no further! We've curated a list of some essential presents that they'll surely appreciate. These gifts not only help them showcase their timepieces but also enhance their overall enjoyment of their beloved collections.
Watch Winder
I want to dive into one essential item that every watch aficionado should consider adding to their collection: the watch winder. Here's why it's an absolute must-have:
Preservation: A watch winder ensures your automatic watches keep ticking when they're not on your wrist. This not only prevents them from stopping but also helps in preserving the longevity of your timepieces.
Convenience: No more hassle of resetting the time, date, and other complications each time you decide to switch watches. A watch winder keeps them ready to wear at a moment's notice.
Display: Many watch winders come with transparent covers, turning your collection into a mesmerizing display. It's a showcase of your horological passion.
Pro Tip: Opt for a watch winder with adjustable settings to cater to different watch models. Some have directional controls and multiple rotation options to mimic wrist movement accurately.
Here are my top three favorite watch winders that make perfect Gifts for Watch Lovers:
Wolf Designs Roadster Single Watch Winder: This sleek and stylish winder is a real head-turner. It features a chrome frame with black faux leather, making it both elegant and durable. Its patented rotation program ensures that your watch's winding needs are met precisely, and it even offers multiple winding options to suit various automatic watch models.
Orbita Sparta Bold Black Single Watch Winder: If you're looking for a watch winder that combines functionality with affordability, the Orbita Sparta Bold is a fantastic choice. It's compact, reliable, and comes with customizable rotation settings. The black lacquered finish adds a touch of sophistication to any watch collection.
Barrington Single Watch Winder: For those who appreciate a touch of luxury, the Barrington Single Watch Winder offers premium quality and craftsmanship. It's handcrafted with a solid wood frame and lined with soft velvet, providing the utmost care and protection for your watches. The customizable rotation settings cater to different watch brands, making it a versatile choice.
Watch Display Box
For watch collectors, a watch display box is an absolute necessity. It helps them organize and showcase their prized collection while also protecting their timepieces from dust and environmental damage. A high-quality watch box usually features soft pillows that keep the watches in place and reduce the risk of scratches. Look for one that has a clear glass lid, allowing the collector to admire their timepieces without even opening the box.
Watch Roll
For those on the go, a watch roll is an ideal gift. Made from premium materials such as leather or canvas, it's a stylish and practical way for watch lovers to keep their timepieces secure when traveling. A good watch roll ensures that their watches stay scratch-free and safe, no matter where life takes them.
Bulter 8-Watch Travel Roll: Crafted with genuine leather, the Bulter 8-Watch Travel Roll offers premium protection for your watches. It features eight individual compartments with soft cushions to keep your timepieces secure and scratch-free. Its compact design makes it an ideal companion for travel or safe storage at home.
WOLF Heritage 4-Piece Travel Watch Roll: This exquisite watch roll from WOLF is a blend of style and functionality. It's made with rich brown leather and can hold up to four watches. The roll design ensures easy access, and the snap closure keeps your watches safe during transit.
Voyager Watch Roll by Stockinger: For those who appreciate luxury, the Voyager Watch Roll by Stockinger is a standout choice. Handcrafted in Germany, it features premium materials, exquisite craftsmanship, and a unique design. This watch roll is a statement piece that not only protects but also showcases your watches in style.
Remember: Consider the size and style of the watches you own when choosing a watch roll. Opt for one that offers flexibility in accommodating various watch sizes and designs.
Timeless Books About Watches
Are you searching for the perfect gifts for watch lovers in your life? Nothing beats a good book when it comes to satisfying the craving for horological knowledge and admiration.
Guidebooks
Let's dive into the world of horological knowledge that often stays under the radar – guidebooks. I'd like to share why I find them to be the perfect gift for any devoted watch enthusiast:
Horological Encyclopedia: Watch guidebooks are your passport to a rich world of watchmaking. They offer detailed insights into the history, craftsmanship, and artistry behind each timepiece. It's like having a horological encyclopedia at your fingertips.
Collector's Companion: Whether you're just starting your collection or are a seasoned collector, guidebooks are invaluable companions. They provide essential information about watch models, their variations, and market values, helping you make informed decisions.
Horological Globetrotter: For the adventurous watch lover, guidebooks offer a roadmap to watch-related destinations worldwide. Discover boutique recommendations, museum highlights, and must-visit events, turning your travels into horological adventures.
Pro Tip: Seek out guidebooks that are updated regularly to stay current with the ever-evolving watch industry. Online watch forums and communities are excellent resources for finding the latest recommendations.
Now, here are four outstanding watch guidebooks to consider for your collection or as thoughtful gifts for fellow watch lovers:
"The Watch Book" by Gisbert L. Brunner: A comprehensive guide that covers iconic watch brands and their history, making it an excellent starting point for enthusiasts.
"A Man and His Watch" by Matt Hranek: This book weaves captivating stories around men and their cherished watches, offering a unique perspective on horological passion.
"Wristwatch Annual" by Peter Braun: An annual publication that provides detailed information on the latest watch models and industry trends.
"Moonwatch Only" by Grégoire Rossier and Anthony Marquié: A must-have for Omega Speedmaster enthusiasts, this guidebook delves deep into the iconic Moonwatch.
Biographies and Histories
Dive into the personal stories of influential individuals and their beloved timepieces in the popular book A Man & His Watch. This captivating read highlights the connections between these iconic people and their watches, offering unique insights into the sentimental value and precious memories associated with owning a wristwatch.
Coffee Table Books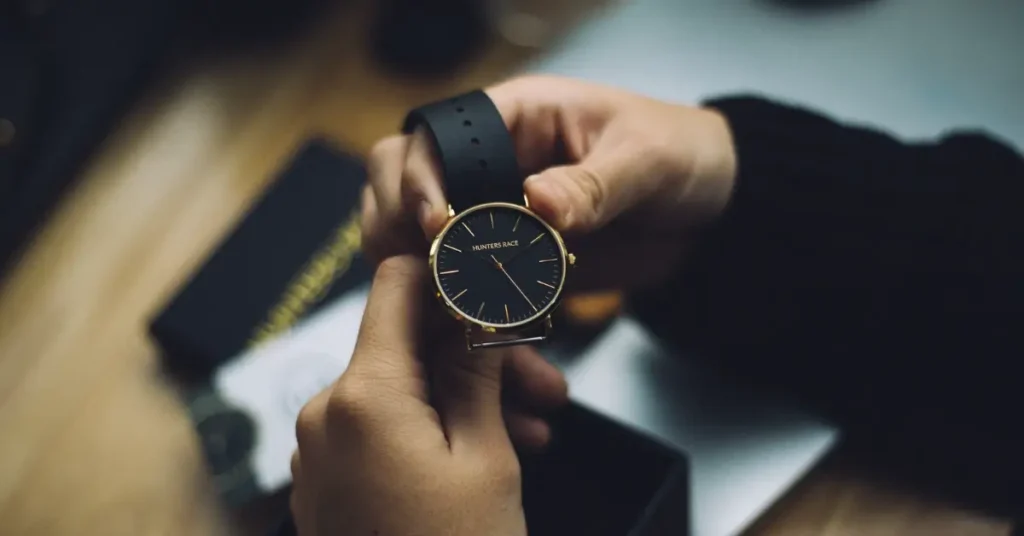 Nothing complements a watch enthusiast's living room better than a beautifully designed coffee table book. Delight your loved ones with volumes like Here Are 10 Books That Every Watch Lover Should Read, a perfect mix of horological wisdom and stunning visuals that will leave guests in awe.
Wearable Gifts for Watch Lovers
Gifts for watch lovers don't always have to be watches themselves. Sometimes, the perfect present can be an accessory that complements their beloved timepieces. In this section, we'll explore some wearable accessories that both watch lovers and collectors will appreciate.
Strap Changing Tool
A strap-changing tool is an essential gadget for any watch enthusiast. It allows the user to easily switch watch straps to create various looks and styles. This handy little tool can make a great gift, as it enables the recipient to refresh their favorite timepieces without investing in new watches.
Strap Options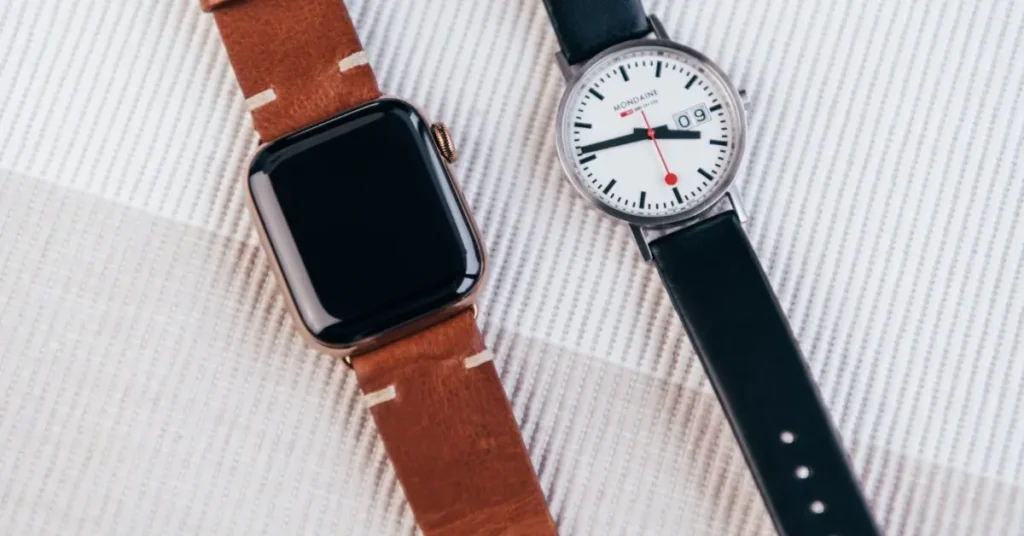 Offering a variety of watch strap options, such as leather, silicone, or fabric bands, is another way to help watch aficionados personalize their timepieces. With different strap materials and colors, they can transform the look of their watch to fit their mood or the occasion. For example, a custom-made watch strap can be a thoughtful and distinctive gift for any watch lover, allowing them to stand out from the crowd.
Smart Watch Bands
For those who prefer smartwatches, stylish smartwatch bands make excellent gifts. A high-quality band adds flair and sophistication to an otherwise simple timepiece. Many smartwatch band manufacturers offer unique designs and patterns to suit different tastes, ensuring that you'll find the perfect band to complement your loved one's smartwatch.
Now, let's explore four fantastic examples of smartwatch bands that make for great Gifts for Watch Lovers:
Apple Watch Hermès Bands: For the Apple Watch aficionado, these luxurious bands crafted in collaboration with Hermès combine sophistication with smart features.
Fitbit Luxe Bands: Elevate your Fitbit experience with Luxe bands that add style and advanced tracking capabilities to your wrist.
Samsung Galaxy Watch Active Bands: These bands are designed to complement your Samsung Galaxy Watch Active, offering durability and a sleek look.
Fossil Hybrid HR Bands: If you love the classic look of Fossil watches, these bands are perfect for adding smart features without sacrificing style.
Distinctive Gifts
Let's dive into these distinctive gift categories that cater to the interests of watch collectors.
Watch-Themed Artwork
You can never go wrong with watch-themed artwork. A stunning piece of art showcasing their favorite watch or a collage of timeless pieces could be the ideal addition to their personal space. Look for unique artwork that resonates with their taste and style. This thoughtful gift would be a constant reminder of your appreciation for their enthusiasm for watches.
Watch Patent Prints: These prints showcase the original patent illustrations of iconic watch designs, offering a unique blend of history and artistry.
Custom Watch Portraits: Commissioning a custom artwork featuring the recipient's beloved watch is a thoughtful and personal gift choice.
Vintage Watch Advertisements: Reproductions of vintage watch ads from famous brands like Rolex or Omega provide a touch of nostalgia and sophistication.
Abstract Horological Art: Modern and abstract interpretations of watches and watch parts add a contemporary and artistic flair to any space.
Unique Watch Stands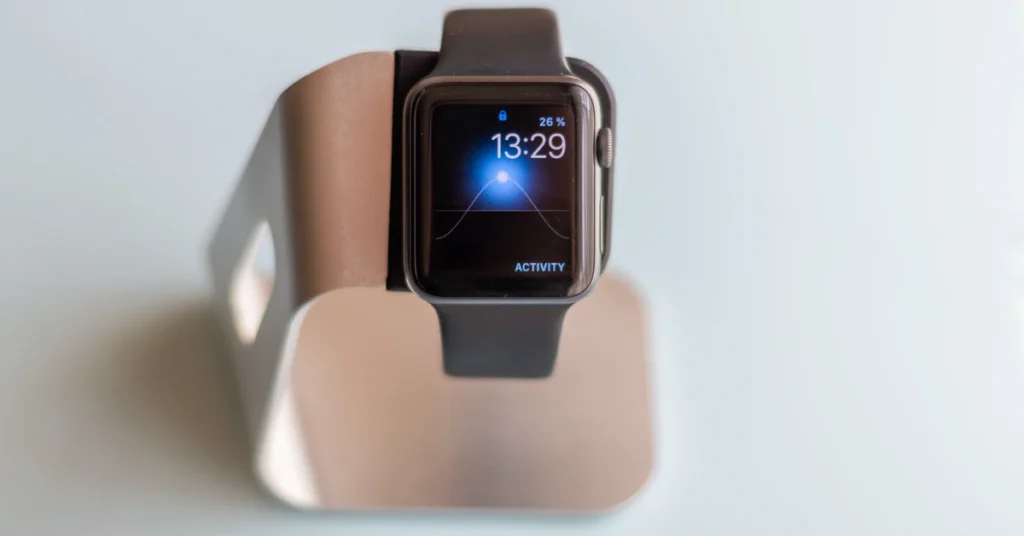 Another fantastic gift option is to look for unique and functional watch stands. A well-crafted stand allows your watch enthusiast to display their collection proudly and keep everything organized. Browse through different watchstand designs to find one that complements their existing collection. This practical and elegant present will undoubtedly be cherished by your watch collector friend or loved one.
---
FAQ
What does a good Apple Watch cost?
The cost of a good Apple Watch can vary depending on the model and features. As of 2021, prices range from $199 for the Apple Watch SE to $1,399 for the Apple Watch Edition. The most popular models, the Apple Watch Series 6 and Apple Watch SE, range from $279 to $529.
For whom is a smartwatch worthwhile?
A smartwatch can be worthwhile for anyone who wants to stay connected and organized on the go, track fitness and health metrics, and access apps and notifications without having to constantly check their phone. It can be particularly useful for busy professionals, athletes, and tech-savvy individuals.
What is a good watch to gift?
A good watch to gift can vary depending on the recipient's style and needs. Some popular options include classic and versatile brands such as Timex, Seiko, and Citizen, as well as more high-end brands such as Rolex and Omega. It's important to consider the recipient's taste and lifestyle when choosing a watch.
Is a watch a romantic gift?
A watch can be a romantic gift depending on the context and relationship. It can symbolize the passing of time and the importance of spending it together, as well as the thoughtfulness and effort put into choosing a meaningful and practical gift.
Is watch the best gift for men?
A watch can be a great gift for men, but it depends on the individual's taste and needs. Other popular gift options for men include clothing, accessories, gadgets, and experiences such as tickets to a concert or sports event. It's important to consider the recipient's interests and preferences when choosing a gift.
---
Haven't found what you're looking for? Maybe you will find more inspiration in this article: Valentine Gifts for Dads He'll Adore.
If you liked this blog article about the topic: Gifts for Watch Lovers, don't forget to leave us a comment down below to tell us about your experience.