Looking for perfect gifts for construction workers in your life? You've come to the right place! Gifting something thoughtful and practical can be an uphill climb, especially if you're not in the industry yourself. Curating the ideal present that embodies the hardworking and resilient spirit of construction professionals shouldn't be a challenge for you anymore. People at the heart of this essential industry deserve the best.
In this article, I will explore some fantastic gift ideas that will surely put a smile on the faces of construction workers, contractors, and builders. From heavy-duty tools to rugged outdoor wear, we've got you covered. Your loved ones deserve items that can assist them at job sites, withstand day-to-day rigors, or simply make their lives easier.
By the end of this article, you'll have a clear understanding of what exactly construction workers would appreciate, and which gifts cater to their specific needs. Make the special people in your life feel valued with these amazing ideas. Ready to dive in? Let's go!
Top Gifts for Construction Workers
If you're on the hunt for the perfect gifts for construction workers in your life, look no further! We've got you covered with a curated selection of safety gear and accessories that'll surely make their day.
Safety Gear
Safety should always come first, and gifting high-quality safety gear is a thoughtful gesture. Consider these options:
Hard hats: Opt for a comfortable, adjustable, and durable hard hat. Make it even more special by personalizing it with their name.
Safety goggles: Choose goggles with anti-scratch, antifog, and UV protection features for added functionality.
Work gloves: High-quality work gloves with reinforced fingers and palm padding can make a big difference in comfort and durability.
Ear Protection: Whether it's noisy machinery or the constant hammering, hearing protection like earplugs or earmuffs keeps your ears safe from damage.
Respirators: Dust and fumes are part of the job, but a good respirator keeps your lungs safe. Breathing clean air is essential, especially in confined spaces.
Accessories
Lunchboxes and Coolers
Insulated Lunchbox: My compact insulated lunchbox keeps my midday meals fresh and appetizing. It's the perfect size to stash in my backpack or work bag.
Bento-Style Lunchbox: For those days when I want to keep my meals organized, the bento-style lunchbox is a game-changer. It neatly separates my different food items.
Classic Cooler: A roomy cooler is a must for picnics and outdoor adventures. It keeps beverages frosty and perishables safe.
Collapsible Cooler Bag: When space is a premium, this collapsible cooler bag folds up neatly when not in use, making it easy to store.
Thermal Tote: My thermal tote is perfect for short trips. It's stylish and keeps my snacks and drinks cool.
Pro Tip: Invest in a lunchbox or cooler with easy-to-clean, leak-proof lining. This makes post-lunch cleanup a breeze, especially on busy days.
Other Useful Accessories:
Magnetic Wristband: A game-changer for small metal parts. It's like having an extra hand to hold screws, nails, and bolts.
Bluetooth Earmuffs: Combining ear protection with music or communication keeps me motivated and safe in noisy environments.
Utility Knife with Quick Change: A sharp, reliable utility knife is a must. Quick-change features save time and frustration.
Heavy-Duty Knee Pads: Essential for those long hours on hard surfaces. They've saved my knees from countless aches and pains.
Hard Hat Accessories: Customize your hard hat with accessories like sun shields, sweatbands, and reflective strips for added comfort and safety.
Remember, the key to selecting the best gifts for construction workers is a mix of practicality and thoughtfulness. These choices will surely put a smile on their face and make their workday better!
Personalized Items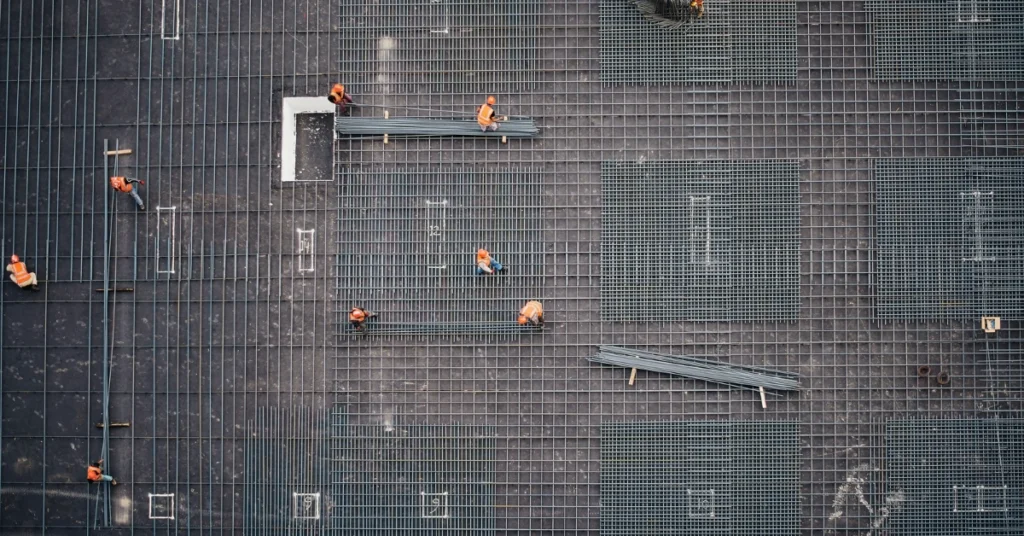 Are you searching for the best gifts for construction workers in your life? This section will introduce you to some amazing, personalized gift ideas that will make an unforgettable impression.
Custom Engraved Tools
Let's start with custom engraved tools – a fantastic gift option for both practicality and sentimentality. You can have their name, initials, or a special message engraved on high-quality tools, such as hammers, wrenches, or tape measures. This personal touch transforms an everyday tool into a cherished keepsake, and it will remind them of you every time they use it.
Apparel Gifts For Construction Workers
Another thoughtful option for personalized gifts for construction workers is work apparel. Whether it's a hard hat, high-visibility vest, or a custom printed T-shirt, adding their name or a meaningful logo adds a special touch to the gift. Consider selecting apparel with materials designed for comfort and durability. This way, your gift will not only look great, but also provide them with extra safety and convenience on the job.
Practical Worksite Tools
In this section, we'll dive into some practical worksite tools that'll make their workdays more efficient and enjoyable. Let's explore some fantastic options for power tools, tool storage, and organization.
Power Tools
Power tools make a world of difference on construction sites. Some great options to consider as gifts are:
Cordless drills: Compact, versatile, and powerful, these are essential for any construction worker.
Sawzalls: This reciprocating saw makes cutting through a variety of materials a breeze – an indispensable tool.
Impact drivers: Known for their high torque, impact drivers provide superior control and power for driving screws and tightening fasteners.
Circular Saw: Perfect for precision cuts in wood and other materials. I can't tell you how many times this tool has saved the day during home renovations.
Angle Grinder: When it's time to tackle metal or concrete, the angle grinder is my trusty sidekick. It can cut, grind, and polish with ease.
Tool Storage
Keeping tools organized is crucial for both efficiency and safety. Check out these storage solutions to help your favorite construction worker stay tidy on the job site:
Toolboxes: A classic solution, a sturdy and spacious toolbox allows easy access to tools while keeping them organized.
Tool belts: Providing convenience and mobility, a high-quality tool belt enables the wearer to keep essential tools at hand all the time.
Organization
A well-organized work environment is key to productivity. Some practical organization gifts for construction workers include:
Pegboards: Customizable and space-saving, pegboards are perfect for hanging tools in a garage or workshop.
Magnetic toolholders: Help them keep tools within reach by attaching these handy magnetic strips to metal surfaces.
Construction-Themed Art and Decor
If you're on the hunt for unique and thoughtful gifts for the construction workers in your life, you're in the right place. Today, I'm excited to share my insights on construction-themed art and decor, perfect for sprucing up both their workspaces and homes.
Blueprint-Inspired Wall Art: These prints capture the beauty of architectural plans and add an artistic touch to any construction enthusiast's space.
Vintage Construction Posters: Give the gift of nostalgia with vintage posters showcasing iconic construction projects and machinery from days gone by.
Tool Wall Decor: Miniature tool-themed wall hangings or sculptures make for a quirky and personalized addition to any workspace.
Concrete-Inspired Decor: Concrete candleholders, planters, or coasters bring an industrial chic vibe to their home decor.
Custom Name Signage: Personalize their space with custom-made nameplates or signs featuring their name and a construction-related design.
Pro Tip: When choosing art and decor, consider the recipient's style and preferences. Some may prefer a minimalist, modern look, while others might embrace a more rugged, industrial aesthetic.
These construction-themed art and decor pieces aren't just gifts; they're expressions of appreciation for the hard work and dedication that construction workers bring to their craft. With the right choice, you can transform their space into a construction-themed sanctuary they'll truly cherish. Happy gifting!
---
FAQ
What to get a man who works construction?
For a man who works in construction, practical gifts such as work boots, tool belts, and safety gear are great options. Other ideas include durable work gloves, portable toolboxes, and noise-canceling headphones. Personalized items such as engraved tools or custom work shirts can also be thoughtful gifts.
What do you call a construction man?
A construction man is commonly referred to as a construction worker or a builder. They are skilled professionals who work in various fields such as carpentry, electrical, plumbing, and masonry. They are responsible for constructing and maintaining buildings, roads, bridges, and other structures.
What is a good gift for a builder?
A good gift for a builder can be a tool belt, a high-quality hammer, or a set of durable work gloves. Other practical gifts include a laser level, a portable work light, or a tool organizer. Personalized items such as engraved tools or custom work shirts can also be thoughtful gifts.
How do you show appreciation to construction workers?
If construction workers build something for you, show appreciation by thanking them sincerely, providing refreshments or snacks on-site, offering a tip or bonus for exceptional work, and leaving a positive review or testimonial. Additionally, consider sending a thank-you note or small gift after the project's completion.
---
If you liked this blog article about the topic: gifts for construction workers, don't forget to leave us a comment down below to tell us about your experience.